Custom Home Building & CLOSETS!!!
Closets Closets Closets!!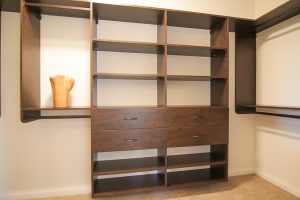 You can never have too many of them. Make sure that you have plenty of storage in your new home during the planning stage. This is the least expensive way to have anything done to your home – before building starts! If you think about it, they do eliminate the need for some furniture pieces that would take up square footage. Plus, you can close the door and no one need know what state your clothes are in.
The possibilities are endless. You can hire a closet professional to design your layouts, they will make the pieces needed and install them. You can order closet parts after designing them online, based on your measurements. They ship them to you and you install the pieces. Or you can have your finish carpenter install the simple designs that you give them. They can be fancy with drawers and shoe racks and slide out belt and tie racks…or simple and functional with double hanging bars and plain shelves.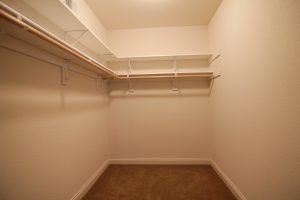 Don't forget to find empty spaces in your floor plans to add closets. Is your upstairs landing real spacious? Maybe you can squeeze a sliding door closet where you can store all of your linens. Do you have a guest room in the basement? Take a few extra square feet and add a walk in closet for your own use as well as guests.Nice closets add value to your home when reselling. More importantly, they add ease to living for your and your family.
Search
Categories
Archives