Bring your custom home to life with Accessories!
When it com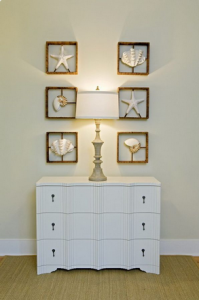 es to the time to move in and make your custom home even more personal and lived in – a reflection of your family – the accessories are the key to success! Use your o
wn taste and remember, if you love all of your accessories, they will work together.
It's the one of a kind items, pieces that you found in some treasure store, or Grandma's attic, or on one of your family trips that make your home individually yours. You may have a collection of sea shells, or foreign coins, or hand embroidered handkerchiefs…try framing them to add personality and style to your home. This takes time and adds an intimate layer to your décor that no one else can duplicate.
Remember that your accessories can change the look of your room very quickly. Play around and have some fun with contemporary looking accessories in a traditionally styled house, or add all blue accessories in a mostly brown room.
We just have to suggest a wonderful little store that we recently found, you can view them online at
www.RedBarnCompanyStore.com. Such a wonderful store with a very loyal following. If you ever take a group of friends out shopping, make sure you stop by 105 E. Second St, Waunakee. You will find a charming style of décor that includes everything from customized furniture to vintage iconic pieces to metal letters to jewelry; and there are always a few surprises! The owners are friendly and so helpful with finding specific items for you. If you are looking for something in particular, ask…they have all sorts of treasures in back. Check them out on Facebook at www.facebook.com/redbarncompanystore.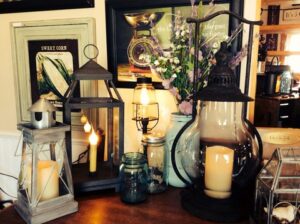 Accessories should change with the seasons. They are part of making your home feel welcoming during the different times of the year. You don't need to have the heavy wool throws and the bear rug out in July. Conversely, in January you do want extra layers of accessories…just like your clothes. This is your chance to switch things up and keep from getting bored of your furniture. By accessorizing your home in different colors or styles, you keep your environment updated, lively and fresh.
Don't take yourself too seriously and remember that accessories are changeable – add something playful just to make yourself smile when you see it. Or don't …
Search
Categories
Archives