Is Your Lower Level/Basement Worth Remodeling?
Is Your Lower Level/Basement Worth Remodeling?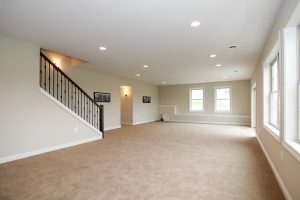 Finishing your Lower Level is an inexpensive way to add significant living space and value to your home. In order to decide to finish your basement there are a few things you can look at.
Ceiling Height – Most homes these days that are built with an unfinished lower level/basement are built with at least 8' ceiling height. It is mainly older homes that need to check this. Remember when measuring that you need to account for insulation and drywall.
Do you have heating/air condition already routed to this area? If so – great! You saved yourself a large expense in expanding your hvac. If not, then you need to account for this expense in your budget.
Is there room on your electrical panel to add the extra usage? Look at your panel and see if there are breakers labeled for the basement or labeled blank/extra. If you do have these then you don't need to worry about changing your electrical panel which can add thousands of dollars.
Is your basement/lower level primed for plumbing? This may have been done when the home was originally built with the plan to finish the lower level later on.
If all of these questions are satisfied, you are looking at a great opportunity to increase the livability of your home, and the value of your home. Lower Level finishes can add substantial value depending on the choices that you make.
Plan carefully and think about function for years down the road, not just today. If you need that guest bedroom for Thanksgiving, you better get started. Then call Design Custom Homes for your quote on cost and timeframe. We look forward to working with you!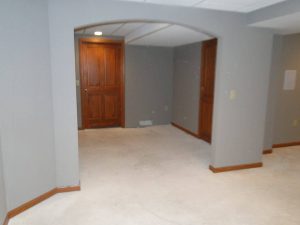 Search
Categories
Archives