Design Layouts for Kitchens – Check These Out!
Though we are not designers, we have helped people to plan many many kitchens. Here are some layouts that you can use to develop your own design.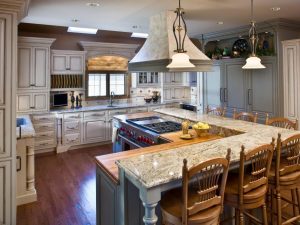 Everyone has heard of the Kitchen Triangle – the space between the sink, stove and refrigerator. This is an important part of every kitchen layout and optimizes the space for a working function. It is a classic setting and fits many home spaces.
The following are some different options in designing the kitchen layout. Check them out and let us know what you think!
Zone Design
To really break up the kitchen into different areas, consider zone design. A separate work station exists for cooking, eating and even cleaning. This allows space for several cooks/helpers to all be in the kitchen at the same time.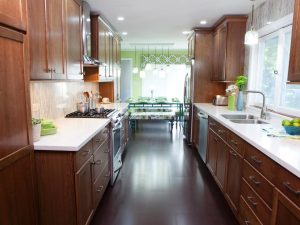 Galley Style
The galley kitchen has two straight runs on either side of the isle. Typically the sink is on one side and the range is on the other. The drawback to this design is traffic flow. It constricts the number of people that can comfortably work together at the same time. It is an efficient use of space and works very well in small square footage homes.
L Shaped Layout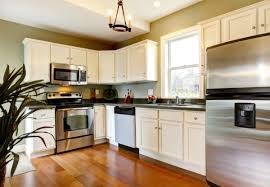 The L shaped layout in a kitchen forces the traffic out of the work area. This is a good layout for someone who likes to cook alone. If you like this layout, but prefer company while you cook, this can be possible by adding an island in the center. People tend to gather at an island which brings company into the working room.
U Shaped Layout
The U shaped kitchen evolved as storage needs increased over time. This layout provides a large expanse of counter and storage space as well as great flexibility.  Many people can fit in this kitchen and it functions well with company.
.
Check out the different kitchen plans and make sure that you choose one that works for your personal style, but also within your home's square footage. The kitchen is a major room for both function and family. Take your time with the planning and you will be happy for a long time.



Search
Categories
Archives