UPGRADES – Choose Wisely!!
Upgrades – Choose Wisely
There are upgrades you can easily forego, and there are those you should hold on to for dear life.
A surprisingly large amount of the money you spend on your new home will be determined by the choices that you make — and those options are always changing.
For example, granite countertops and stainless steel appliances, both considered pricey upgrades for years, are now standard in most new homes. For the most functionality and a healthy return on investment, consider the following upgrades for your new home: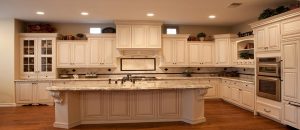 Start in the Kitchen
The kitchen is the heart of the home, the spot where you will spend the majority of your time and make the most memories. It is also one of three rooms that can make or break a sale when you go to put this home on the market. A kitchen can never be overly equipped. Pay attention to cabinets and appliances, as this is what future buyers will focus on, as well as the tools you will use every day. A lot of people still forego energy efficient, high end appliances because they think technology is always changing and they can always upgrade later, but that is almost always the more expensive route. Rather than buying an appliance twice, get the best that you can, made with quality, and use it for the duration of the time you live in your home.
Kitchen upgrades not to be overlooked include quiet, quality dishwashers; microwave drawers, which are easier to access; stand-alone hoods and under-counter beverage centers, so kids and guests can help themselves without getting in the way of food prep.
Cabinets, too, are expensive to replace later. Even simply upgrading to the semi-custom variety will provide more finish options and better-quality materials. Consider dovetail joinery and divided drawers, as well as both deepening and lengthening cabinets to ceiling height for a sleek, custom look and extra storage. Springing for soft-close doors and premium hinges will help extend the life of all of your cabinetry.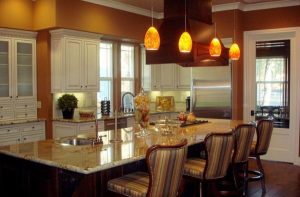 You Can Never Have Too Much Light
A lot of folks overlook lighting's role in everyday life, but lighting adds to the atmosphere of a home, and it can help make important tasks, such as cooking or shaving, easier.
The key rooms to light are the kitchen and bathrooms. It's always best to have light coming at you from above and around your head. Opt for both overhead and task lighting, such as ceiling fixtures coupled with sconces, and you may never squint again when putting on your make-up.
In the kitchen, most people put recessed lights and a pendant over an island and call it a day. But under-cabinet lighting helps tremendously when you're cooking. It also brightens the space and provides a great option when you're entertaining, as overhead lights can be too harsh.
Lighting the inside of a glass cabinet was on trend for a while, but not everyone likes it and it's not considered key to everyday living. The areas where you eat, pay bills or do homework should, however, have some type of task lighting and are worth the upgrade. Multiple pendants can work well in those areas.
Walk This Way
Flooring is key to the look and feel of a home and wood floors never seem to go out of style. If money is tight, focus on the living and kitchen areas only. In cooler climates, radiant heat flooring is a welcome luxury – for you and future buyers. Again, the idea here is to not waste money, buy the right item the first time, enjoy it while you live in the home, and have it bring you more money at time of sale.
Energy Savers
There are so many ways to save on your energy bills beyond buying the right kitchen appliances. Tankless water heaters, as well as plumbing and air-conditioning with high efficiency ratings, can make a huge difference almost immediately and are worth upgrading to.
Closets!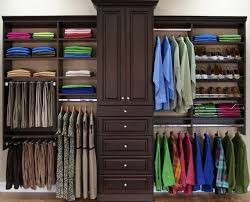 Have you ever heard someone say they have too much closet space? That's because you can never have too much, so if you're choosing between, say, a formal dining room you will only use a handful of days a year and more closet space, it's a no-brainer. Closets also add great value if you decide to sell later.

Sit, Eat, Study, Hang Out
Kitchens may be the hub of the home, but kitchen islands are where most of the living takes place. Consider expanding an island to accommodate up to eight people and you'll be forging your path to less formal dining space — and room for those closets!
Electric Company
Not all upgrades have to be expensive. Simply adding extra outlets and ceiling fans to certain rooms can make life much more comfortable without costing a fortune.
The reason so many people stress about upgrades is because they didn't plan for them. Earmark a slice of your budget ahead of time and the process won't feel nearly as overwhelming, so you can focus on where to get the most bang for your buck.
Search
Categories
Archives