Finding a great neighborhood
Finding a great neighborhood is one of the first steps on the way to having your dream home built. Here are our suggestions for this process.
Create your neighborhood wish list.
Brainstorm before you go looking. Create a list of "must-have" features, as well as a list of "nice-to-have" elements you're looking for in a neighborhood. What to consider: Have children, or plan to have them? Your ideal neighborhood might have great schools, accessible parks and nearby community centers. Or, it might be close to town where you can walk to the corner store. What would your ideal commute look like?   Type of homes. Your new home plan will need to fit in with existing homes in the neighborhood in order to preserve property value.   Think about both what you do want and what you absolutely do not want. If you are a light sleeper and can't handle noise, you should check out the streets around the neighborhood and see where the bus stops are.  If you've always dreamed of walking to the store to pick up groceries, accessibility should be on your "nice-to-have" list.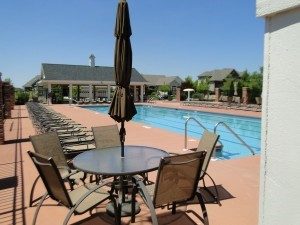 Gather details about each neighborhood.
Then, compare them. What you know about each neighborhood will come out here.   Here are a few characteristics people often research when looking into neighborhoods: Crime rates. You can often find information on this through real estate sites, simply by typing in a zip code.   Schools, from daycare all the way through high school.   Neighborhood associations. These boards set rules regarding lawn care, exterior paint colors and much more. The neighborhood association may also have restrictions on which house plans may be built. Some people prefer to live in such a community and some do not.   Parks, recreation centers and other attractions are important to many families. What kind of sports and extracurricular activities from the schools are also important. Is music a big priority in your family? Then check out the music programs nearby.
Visit each neighborhood at different times of day.
Once you've narrowed down your list to two or three neighborhoods, it's time to start visiting them. Go at different times of day so you don't miss any issues that you haven't thought of. For instance, if you visit a neighborhood only at midday, you won't be able to tell what rush-hour traffic is like. Imagine you and your family in this area. Would you be able to easily get your morning coffee, for instance? Is there a good place to walk the dog? Are families out enjoying their yards in the evening, or are residents more private and withdrawn? Also be sure to visit the schools; parents will need to know if their children would feel comfortable and academically challenged. Even if you don't have children, school quality contributes to home values. Finally, look out for warning signs that the neighborhood may be going downhill. Do the neighbors take care of their yards? Are cars parked on the street or the driveways? Abandoned buildings, vandalism, unfinished home plans and too many foreclosures are details that show this area will probably not see improving property values going forward. In the Waunakee and Windsor area, make sure that you check out Westbridge Windsor  Gardens and Killkenny Farms. These are great communities that have swimming pools, tennis courts and play areas for kids and grownups alike! They are very family friendly.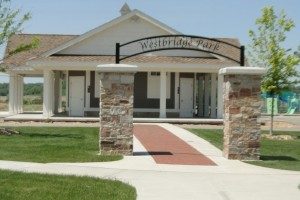 Once you've found a great neighborhood, you'll need to find a lot. Look for realtor signs and builder signs to get current lot information. Make sure that you use a builder or a realtor because they have inside information that may include new developments.   Hopefully you will be living in your new home for a long time. Make sure it's located where you want to stay. Contact us soon to hear about new neighborhoods in the areas that you are looking. 608-575-6507
Search
Categories
Archives