How to determine if a floor plan is right for you?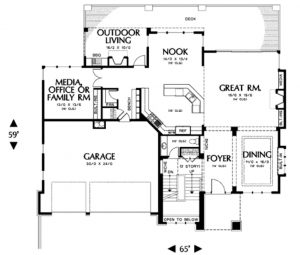 Probably the most important part of having a house built is the floor plan. Doesn't matter how fancy the finishes, or large the square footage of the home, if the plan doesn't work for your family – you won't enjoy living there.
So how do you look at some lines on a piece of paper and determine if they will work for your family to live in?
Start at the front door of the plan, and mentally walk through the home. Put on different hats and mentally walk through it several times:
As an owner
As the chef
As the team sport driver
As the maid
As a child
As a guest…
You get the idea. Homes function differently for different people and you need to think of all of them when choosing your floor plan.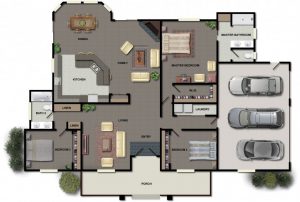 Mentally place your furniture in the floor plan and see if your important pieces work in this home? Will your four poster bed fit into that Master Bedroom? Will Great Grandmas piano have a place to live?
Will the path from the garage to the kitchen work for your needs? Do you have a lot of sports equipment usage? Does it work better for you to come from the garage into the laundry room?
Are the rooms the right size for your needs? Do you have a large family that comes every Sunday night for dinner? Then you need to make sure that the dining room has room for all 24 of them. Do you kids only sleep in their bedrooms or do they play, study, have friends in there? Take the measurements from the plan you are considering and compare it to the other places you have lived…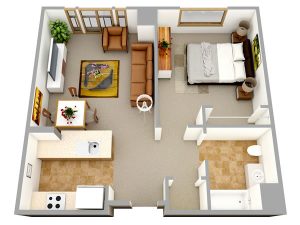 Do you like cozy spaces or open bright spaces? Check ceiling heights and fireplace location to see if these work for you. Remember that things like cathedral ceilings make a room feel MUCH larger than the same square footage with a 9 foot ceiling.
Check sight lines – will you be able to see your children playing while cooking dinner?
Check the window placement in each room…are they the size you want? Will you be able to see your view from the right rooms? Do you like the flow of light in the plan? Remember that rooms with windows on both sides feel much larger, windows located high will provide light and privacy.
STORAGE – where is it? How much of it is there? Is it conveniently located? Check this for the kitchen, bathrooms and for general storage areas as well. Do you have extra space in the garage for storage of all the gardening equipment and children's bikes?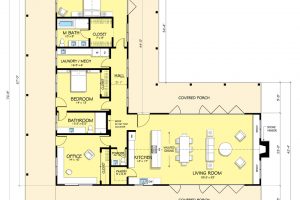 Take your time when determining the correct floor plan for you. Play with it, get feedback from other people that may have had a home built. There are lots of programs online that you can use to bring the floorplan into a three dimensional view making it easier to analyze.
Remember that floor plans can be changed – work with your builder to make your floor plan the perfect home for you and your family.
Give Design Custom Homes a call and we are happy to help you with your floor plans here in Waunakee Wisconsin. 608-575-6507
Search
Categories
Archives