Design your custom shower!
Design your custom shower!
Ohh, there are some really cool showers out there for anyone to drool over. Here are some tips on ways to bring your custom shower to life.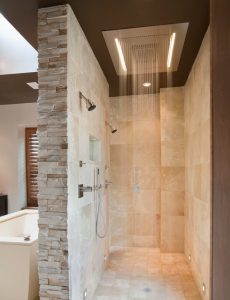 For people living in the lap of luxury, taking a shower is about more than just washing their hair. Modern shower designs now incorporate lounging spaces, multi-directional shower heads, steam features, and more knobs and features than the average person knows what do to with. If you get tired from standing too long while in the shower, no problem! Sit down on the bench to take a break, or lounge in an s-shaped seat where you can lie down. It's amazing what is available.
A master suite is one of the three top areas that are deal breakers for buyers. This is your excuse to go ahead and remodel your master bath to bring that luxury into your home.
When planning the materials, you have many options that we didn't have 10 years ago.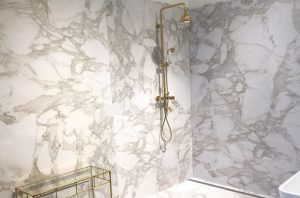 A door less shower. Isn't that a great idea? No glass to clean or door to shut and open.
Slab granite panels for the walls. This will eleviate the need for grout and grout lines need cleaning. It sounds a lot more expensive than granite tile, but don't forget how much you would save on the labor costs. Quick installation and only have seams at the corners of your shower.
You can get any kind of shower fixture that you can imagine now. In fact, there are stores where you can go and put on a wetsuit, and go into a shower and try all of their fixtures to see which one/s are perfect for you. Of course there is the rain shower head, but you can also get body sprayer jets, and a hand shower head, his and hers fixtures for couple showering, the possibilities are endless!
Don't forget the music! There are stereo systems now that work in the shower so that you can have music to shower to. Perhaps to create more of a spa experience. But you can also rock out to the Grateful Dead if you want.
There are options like changeable lighting and built in seats, even aquariums!
Master baths  are areas of indulging and fun. Places to re-charge and pamper yourself. Check out our ideas and let us know some of yours! You can call us at 608-575-6507 for a free consultation on your new build home or remodeling project.
Search
Categories
Archives