Check your House Plans for Stairwells – You might find some extra square footage!
Check your House Plans for Stairwells – You might find some extra square footage!
Today, you will mostly find stairwells placed in the middle of the house. This has many conveniences for the people living in these homes.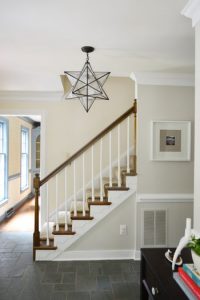 Gives the people living there a middle distance to reach anywhere in the house.
Doesn't interfere with exterior windows
Creates convenient places to put a main floor bath, an entryway closet.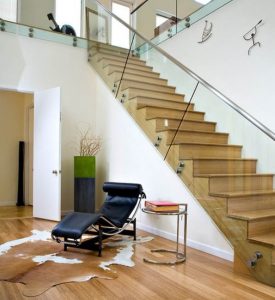 Of course, these baths or closets are only possible if there is no basement in the house.
Have you looked at your floor plan and seen how much square footage the stairwell takes up? What if you moved it to a different place…such as against one of the side walls? The benefit of this would be that you are creating a very open floor plan. There is no division in the middle to house the stairwell. This is a great way to have a home built for entertaining.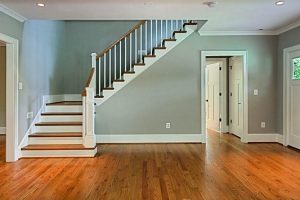 You could also bend the stairwell. What do I mean? Well, as the stairs hit the main floor, instead of going straight down, there would be a turn that creates a shorter stairwell, but also needs a landing. This is a trick that helps to use a more compact area for the stairs.
There are all sorts of things to keep in mind when planning the stairwell – open walls, or enclosed for more uses like storage? Straight or curved? What kind of railings to use? Ceiling height for overhead clearance. Style of banisters and steps…use wood, tile, carpet? Where to place the stairwell – how does the placement function with the house? Lighting on the stairwell…down lights for night time stepping. Outlet on stairwell so that you can vacuum the stairs without having to change where the cord is plugged in.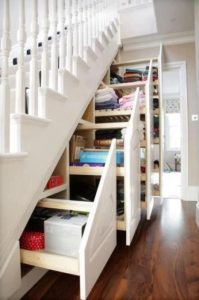 See how much you can put into planning? When you build custom, you can make everything work well for you and your family. So many special touches are not as much about the money, but about thinking ahead to what could possibly be needed and how it will function.
Contact us for your free consultation at 608-575-6507.  We are located here in Waunakee, WI. We have lots of ideas and would love to hear yours.
Search
Categories
Archives