Home Plans and Energy Plans – They work Together!
Ways to Consider Energy Usage in Planning your Home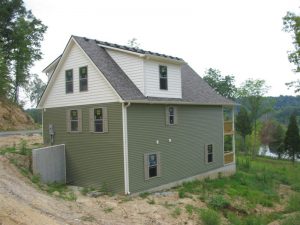 It's amazing some of the simple things that you can do during your planning stages to aid in minimizing your energy usage.
Position and Placement of your home – Use your lot to help control your climate. What is the sun placement on your home? Are there terrain specifics that you can put to use? These are excellent questions for your contractor. Make sure that you use them as a resource.
Siding and Roofing – Using light colored materials will help to keep your home from absorbing the heat from the summer sun. There are many materials and colors out there to choose from. You can still have color, just try not to make it a dark color.
Landscaping – You may not have thought of this, but your landscaping can assist with your energy efficiency. Planting deciduous trees on the Southern, Eastern and Western sides of the house will provide shade in the summer and allow light into your windows in the winter. Use evergreens on the north side to block winds. Planting dense bushes around the foundation of your home will also help block winds from driving that chill into your house during the winter months.
Insulation – There are many types of insulation to choose from these days. Get the best! Again, your contractor is a valuable reference for what levels of insulation to use.
Seal around Doors Windows and Duct work – These are common areas that allow heat to escape in the winter and heat to enter in the summer. Seal it tight. You also want to make sure that you are using insulated doors on all of your exterior entrances.
A great resource for ways to make your home energy efficient is your contractor. Talk to them and find out what their ideas are. It's not as glamorous to plan the energy efficiency of your home as some of the other areas, like the granite you want in your bathroom. It is however, very important for today and tomorrow.
Contact Design Custom Homs today and set up your free consultation. We will share our expertise and ideas with you. We are located in the Madison area – Waunakee.
Search
Categories
Archives