Building & Current Trends
Current Trends in "UPGRADES"
The concept of "home" still pulls at the heartstrings and home builders say that upgrading certain features and adding special flourishes remains high on buyers' shopping lists. Consumers may be leaning in a more practical direction now than they did during the housing boom, but home buyers still want what they want. And "bare bones" is not on their wish lists.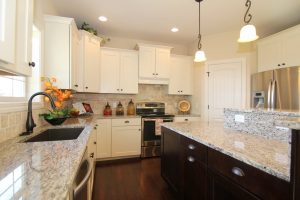 The whole concept of what's "standard" and what's "optional" in a new home has changed over the years: Many builders took note of the features their buyers requested and began incorporating them into their regular/standard.
What home buyers are adding can vary according to regional tastes. But hardwood floors, laid throughout an open-concept family room/kitchen, seems to rule everywhere. Buyers are interested in an air of luxury in their bathrooms, particularly when it comes to their showers. In the kitchen, big work islands continue to rule. Some highlights from around the country on how home buyers are going beyond their builders' basic offerings:
Making a Splash in the Bath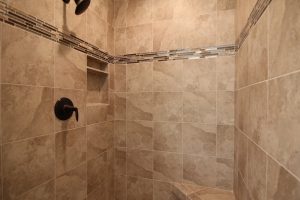 The tub and the shower are increasingly separate, and that shower option is increasingly likely to be tiled. The tub is likely to be oversized, but not include the jets that were popular years ago.
In the Kitchen
It's increasingly an "island" nation, and the bigger the center island you can offer as an option in kitchens, the better. Buyers picture their guests being able to lean against the island or sit at the same level to talk. The same holds true for countertop eating areas found in many homes.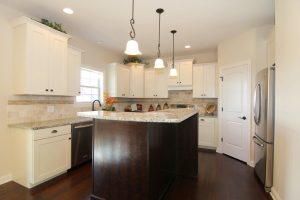 Many builders state that instead of having a bar that's 42 inches high, they are lowering everything to the 36 inch counter height. It makes the kitchen feel larger. Buyers place a high priority on kitchens. Among the most popular upgrades are stainless cooktops and ranges, under counter lighting and lighted cabinet interiors. Granite countertops continue to be a popular kitchen option, but the stone became so popular that it has become a standard inclusion for some builders. And granite isn't the only stone in town. You are seeing more solid-surface countertops. Buyers seem to want more of a modern look, cleaner, crisper. They're upgrading to quartz countertop materials such as Silestone or Caesarstone.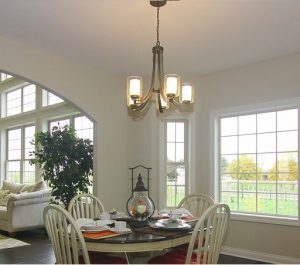 Shine a Light on it: In the past year, a major "splurge item" has been in lighting fixtures, with fabric shades and intricate glass designs.
Wood Flooring: Hardwood floors continue to rule, particularly in open-floor plan designs that unify the kitchen and great room areas. Look for dark-stained planks in multiple widths throughout the room.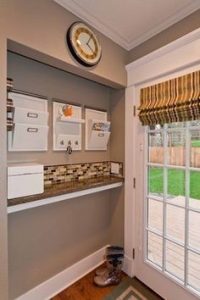 Drop Zones: Customers want a "drop zone" for keys, backpacks, mail, etc., when they enter through the garage. Though the spaces often double as laundry rooms or mud rooms, people are looking for ways to individually upgrade and customize them for drop-zone purposes with such options as kids' coat lockers, cubbies, devise charging…

Design Custom Homes, located in Waunakee, WI is happy to help you choose the upgrades that work for you. Give us a call and we can schedule a free consultation today! 608-575-6507
Search
Categories
Archives