How to Plan your Home Library!
How to Plan Your Home Library!
How many people have the luxury of space to include a home library in their house? Many more could if they would just look at the room a little differently! A home library could be the library/den/guest bedroom – with a little planning to bring all of these functions to fruition.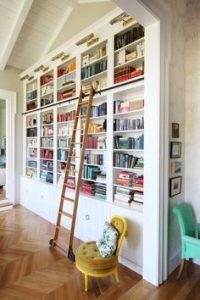 Do you love to read and to keep your books after you read them? Some people insist on the electronic reading and that is great for those that do it. Many of us however prefer the hardback book to peruse and dog-ear at our leisure. A library could be really inviting with a fireplace and built in book shelves. By using a fold out bed or a Murphy bed/desk you have now turned the room into a multi-functional space.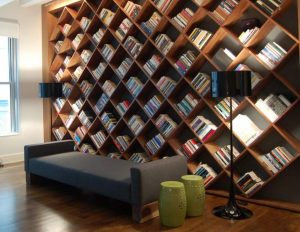 Many people see a very traditional space when thinking of a library. Dark wood with a large fireplace. Maybe a ladder to swing around the room on? This may be your cup of tea or it may not.  Whatever style you choose to use, make sure that it fits with all of the functions of the room.
By keeping the walls the library space, you free up the interior of the room for the other functions that help to justify the use of space.
Desks with built in shelving on the sides help to store the overflow of papers and books.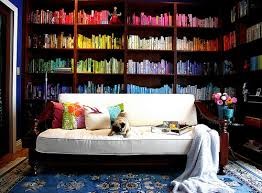 Murphy beds can be a desk during the day time. Even a lounge chair can turn into extra sleep space!
Make sure that you work with your designer and plan ahead for this function. Yes, the built in's will cost extra in the home building, however, they will be sturdy enough to hold the correct load of books and will not come falling down when loaded too heavily. They will also save you money when purchasing furniture to go into the room when you are done building.
Try to plan this room to be in a diffused light source and away from damp drafts. The basement is not a great place to put your library as the damp can ruin your books over time.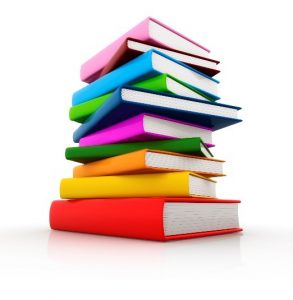 Enjoy your library/den/guest room! These books may be your old friends and you certainly want to enjoy them for many years to come.
Have questions about planning your custom home? We at Design Custom Homes are here to help you. Call us today in the Madison area – 608-575-6507.
Search
Categories
Archives