Outdoor Kitchens and Gathering Places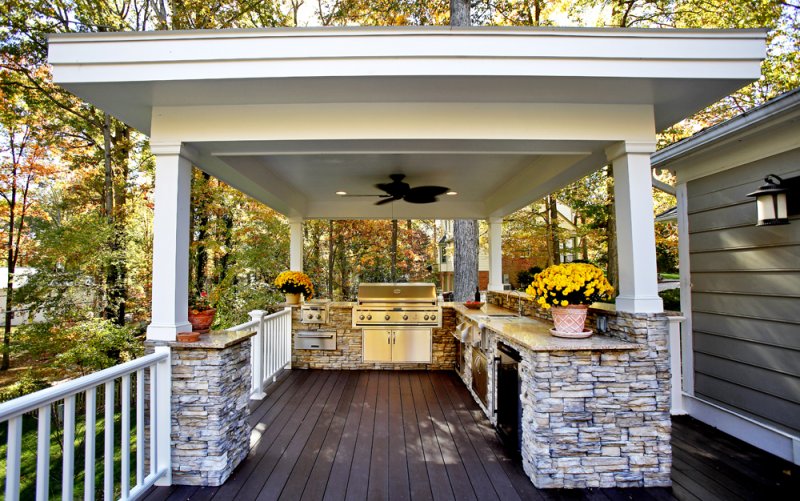 Outdoor living spaces are one of the best ways to add value to your Southern Wisconsin home. An outdoor kitchen is a perfect accessory for those of us who like hosting parties, family get-togethers or who just like to create a beautiful spot for family dinners.
Outdoor Living Spaces – Rooms without Walls
Outdoor living spaces are carefully designed rooms without walls. Design Custom Homes helps you add square footage to your Southern Wisconsin home without "adding on." These are spaces that are all about function. Whether you want an "active" living room where the kids can play football while watching the game or an outdoor kitchen and gathering area for holiday parties, we can do that.
Outdoor Kitchens — Adding Value to Southern Wisconsin Social Gatherings
Say you are having a dinner party for 16 people, but your dining room only has room for eight. This is not an uncommon issue. You can either decide to cut the guest list, rent a hall, or just take everyone to your favorite restaurant. With an outdoor kitchen, you don't have to do any of those things. You simply have to add seating.
An outdoor kitchen can be as simple as a BBQ grill or it can be a beautifully designed place that mimics your indoor kitchen. There are appliances that are made for outdoor use. A full kitchen has a professional stove with oven, a refrigerator, sink with disposal, hot and cold water, and even a dishwasher. Add in a gathering place to suit your needs — Small cozy spots for romantic dinners for two, a family sized space for you, your spouse, and the kids, an open space for extended family and friends.
Dressing up Your Outdoor Living Space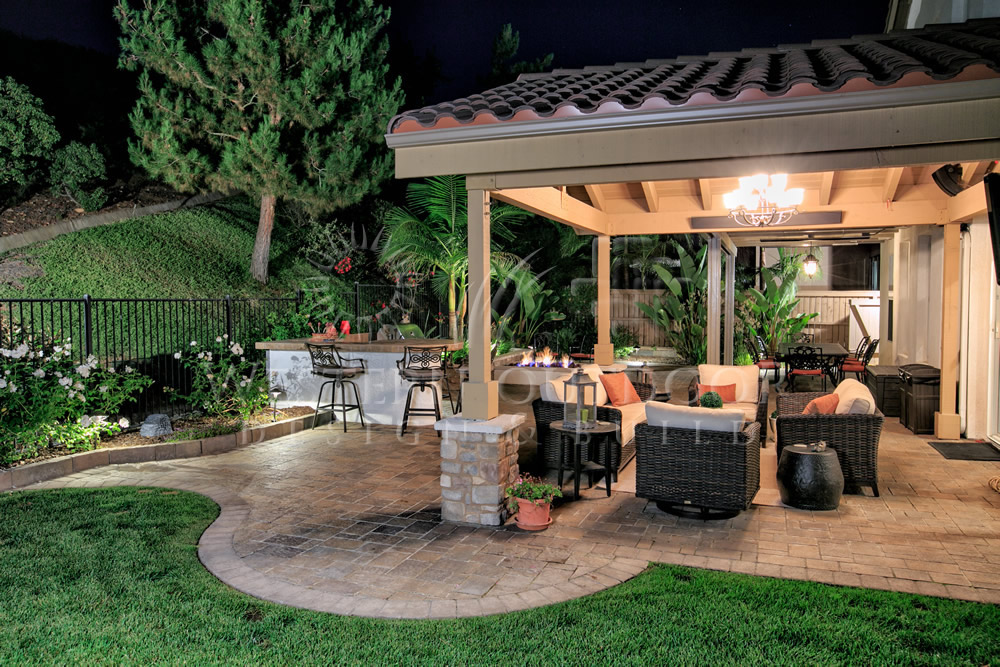 Start with a platform. For some homes, a wooden deck works just fine. For other Southern Wisconsin homes, a natural stone courtyard makes the perfect base from which to add other elements. Why not recreate that restaurant from your honeymoon? Add in a pergola, lights, maybe some piped audio so you can enjoy music for any occasion. Fancy the place up with a built in firepit or fireplace. Make it comfortable with outdoor furniture. Make it intimate by adding a small cafe table and a pair of chairs. All of these options start with good design. At Design Custom Homes we have good design covered.
Getting Started with Outdoor Living
The best way to get started is to just make a list. Start by jotting down the things you want, even if they are just ideas. As experts in design, we have a way of turning your ideas into reality. What if you have a home already and you want to upgrade the place with outdoor living features? Not a problem. We are professionals who help people throughout Southern Wisconsin get the most living out of their home and property. The question for you is are you ready to expand your living options? If so, visit Design Custom Homes online and schedule your free consultation.
Search
Categories
Archives