Three Big Trends in Kitchen Design
What's the biggest possible home remodeling project? It's got to be the kitchen. A kitchen makeover is a big undertaking, and it almost always means living on takeout meals for a couple of weeks as your room is transformed. To make sure all the upheaval is worth it, it's important to consider your design carefully. Check out these front-line kitchen design trends to make sure you love your space for years to come.
1. Smart Kitchens
It's the internet's world now — we're all just living in it. These days, everything from your coffee maker to your refrigerator can be connected to your smartphone so you can check what groceries you need or brew a cup of Joe and have it ready when you walk in the door after a long day at work. In addition to smart appliances, savvy kitchen designs also include charging stations and clever, built-in storage for your devices so your family always knows where to find their screens.  
2. Painted Cabinets
Painted cabinets never really go out of style, especially if you're trying to achieve a welcoming farmhouse or classic country look. What does change is the color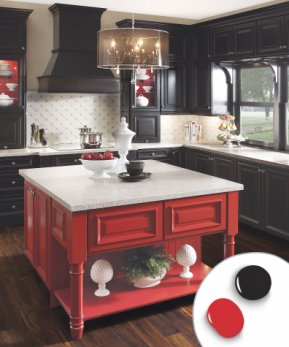 palette. White is a tried-and-true look for painted cabinets, but we're seeing many more pastels and shades of gray, light blue, green, and buttery creams and yellows. These muted tones are a great way to inject a little life into your design without going overboard — an especially important consideration if you have resale value on your mind.
3. Metallic Accents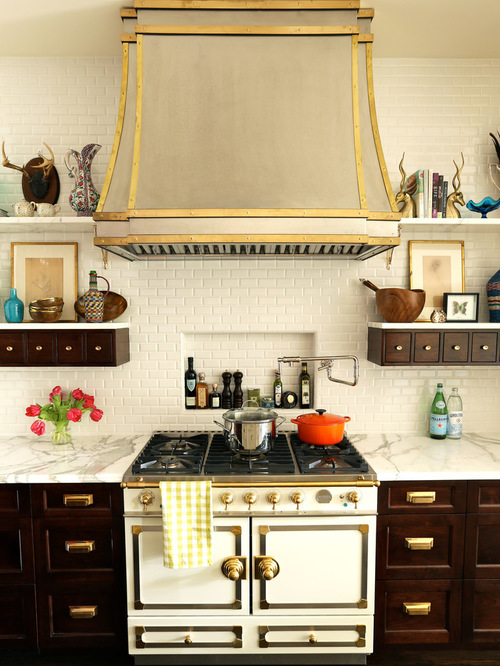 Bring on the shine! Brushed nickel has enjoyed a long reign as everyone's favorite choice for faucets and cabinet knobs, but other metallics are gaining traction, too —  matte brass, gold and copper are all showing up in kitchens. These metals go well beyond drawer pulls, too. Consider adding them in the form of big range hoods, lighting fixtures, backsplashes and even outlet covers. It's best to choose the same metal and finish (for example, matte vs. shiny) to use throughout your kitchen for a unified look.
When you're ready to take the plunge on a big kitchen remodel, call Design Custom Homes at (608) 850-7090 to set up a free consultation. We'll walk you through every step of the process so you can get exactly what you're looking for in your brand new — and totally on-trend! — kitchen.
Search
Categories
Archives