Gutter & Chimney Preparation for Winter
I know, many of us don't want to be reminded that the snow will be arriving in the next few months. However, it is inevitable – so we wanted to share some information on those yearly gutter and chimney chores which may seem trivial, but offer a great deal of ROI for homeowners in Southern Wisconsin. In this "clean it out" blog, we explain why clean gutters and a clean chimney are critical to a happy (and safe) home.
Gutters and the Job They Do
Gutters do a lot of things for homeowners and many of those tasks are not obvious. Yes, they keep rain from pouring down around entry ways, but they do more. For example, gutters are a tool that helps to keep your home from flooding. Gutters work to prevent water damage such as mold and dry rot.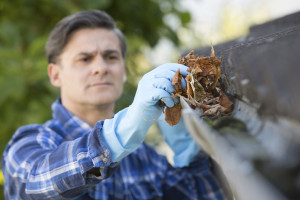 Gutters work by shuttling water away from you home. Many gutter systems connect to municipal water drains that move water in an organized system. If not, French drains are helpful for directing roof runoff away from your foundation. The foundation of your home is a water barrier. However, if water pools and spills over the top of your foundation it can seep into your basement or first level floors. The risk is not only water damage to the homes foundation but also mold and mildew. To put this into perspective, consider that mold abatement is expensive. In Wisconsin, those costs range from $1,100-3,200 and can run over $5,000. Water damage is also expensive. On average it costs about $12 per square foot of damage. So a 10′ by 10′ wall area with water damage can cost around $1,200 for repairs. Those costs add up quickly. They also help to illustrate why keeping gutters clean is an important fall chore.
At Design Custom Homes, our design process takes into consideration the maintenance of things like gutters and downspouts. We partner with the good folks over at Capital Seamless Gutters who use low maintenance roof gutters so you have less work on your fall's to-do list. Their gutters are low maintenance, seamless with no leaks, and have a baked on finish that doesn't crack or peel. Also, they are made of aluminum so they won't rust, are screwed in so they won't pull loose, and you can get them with a leaf guard so. A great product that you should check out if you are in need.
Chimney Health and Safety
According to the City of Fitchburg, 45,000 chimney fires occur each year in the U.S.
Chimney fires burn hot. All that heat is enough to damage your chimney or create a house fire. Nobody wants to deal with a chimney fire. The cost of repair for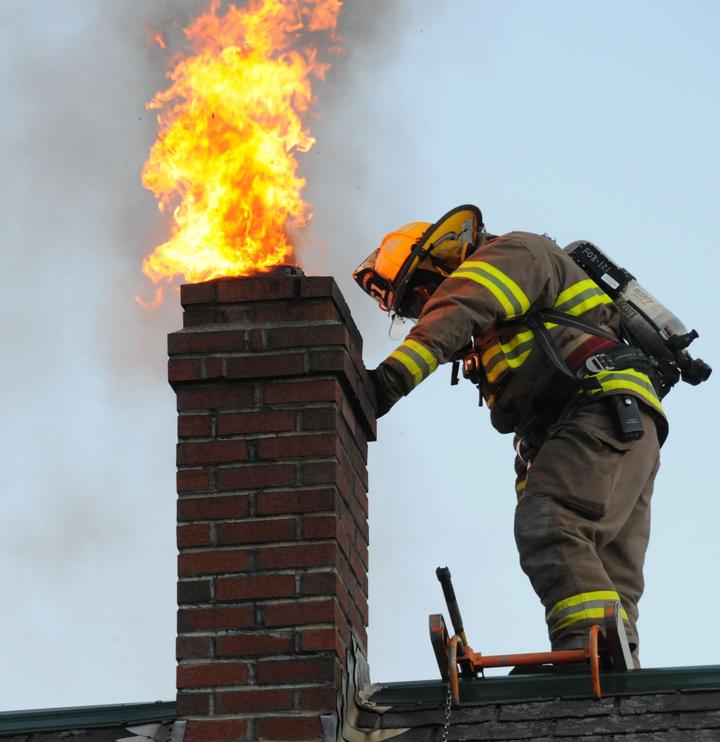 even a small fire is significant —$200-$1,500.
Even modern chimney's designed for safety receive damage from a chimney fire. Beyond the danger of chimney fires, dirty chimneys cause smokey homes. A dirty chimney also causes fireplaces to burn inefficiently. If you would like a little good news, regular cleaning of your fireplace can help keep your homeowner's insurance premiums low. A clean chimney also helps you to use less wood.
An alternative to wood burning fireplaces is gas inserts. At Design Custom Homes, we enlist help from United Brick & Fireplace to design and build fireplaces based on our customer's ne

eds. They have a large selection to chose from as well as designer accessories to finish off the desired look. Whether you are planning the perfect living room, a little ambiance for the master bedroom or the perfect outdoor living place, they have a fireplace design for you.
For more information on how we help you live more and do less, visit us online. If you have an existing home and are considering a remodel, we do that too.
Search
Categories
Archives