Three Big Trends in Playroom Design
If you have kids — or if you're thinking of having some in the future! — designing a custom playroom to your home's design can add a layer of fun that will help make their childhood a magical time. The right playroom design will be a blast for your kids and will also help keep all their toys, games and books clearly organized so that the rest of your house stays neat — and you stay sane.
We've seen a lot of families take the extra time to design a room that will grow with their kids from a toddler-friendly romper room to a teen hangout in the coming years. Here are our favorite playroom design trends that we think will stand the test of time:
Built-in Gym Equipment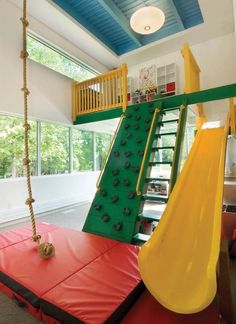 Who says you have to go to the park to have fun on the swings or the slide? Lots of parents are bringing the outside in by adding specialty equipment to the playroom to help their kids stay active and healthy, even during bad winter weather. If you're planning to add an unusual feature like a climbing wall, monkey bar or a swing, be sure to talk to the pros first. In order for these items to be safe, you'll need to plan for enough clearance to use the equipment and for sufficient framing in the walls to support your child's weight. We're happy to help you figure out how to make your playroom a major center of action in your home!
All-over Art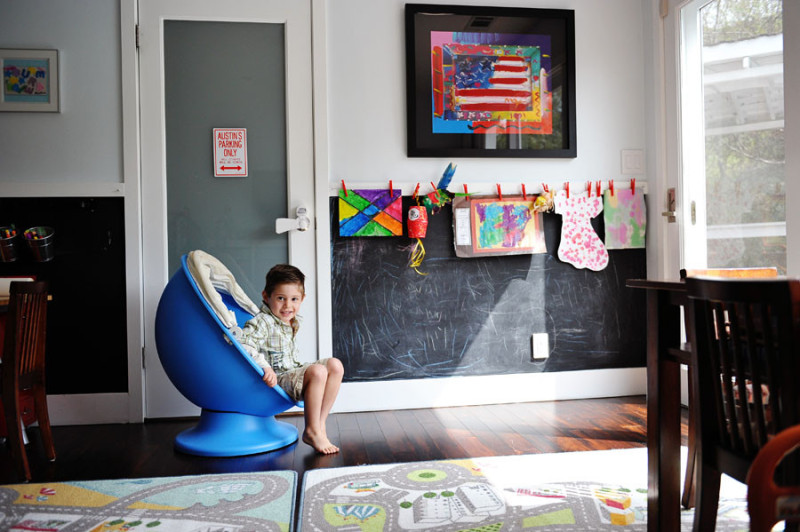 Chalkboard paint has been around for a while now, but it's still a popular addition to playrooms because it lets your children's imagination run wild and gives them the power to decorate their own space. While we don't recommend covering a whole room in black paint, it sure makes a great accent wall — especially if you plan to have an easel or other art center nearby. For a dust-free alternative, consider covering a white wall in glass panels that will function like the world's biggest whiteboard instead.
Smart Organization and Decor
We love when parents take the time to plan a set of built-in shelves or custom cabinets to house their children's playthings. Believe it or not, they're only going to accumulate more stuff as they get older, so it's crucial to create a storage system that will grow with your child. Choose a timeless finish and focus on functionality: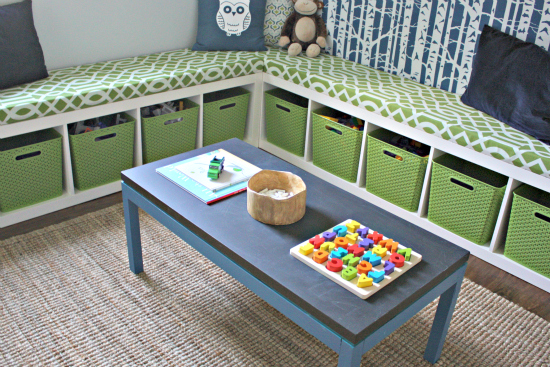 Adjustable shelves and solid-colored organizing bins will still be appropriate when your child flips the switch from kiddo to teenager. As tempting as it may be to go with a princess or race car theme for your built-ins and decorations, it's much smarter to stick to a color palette that your child is unlikely to outgrow.
When you're ready to turn that spare room into the perfect hideaway for your kids to play in, get in touch with Design Custom Homes for help planning and executing the perfect, family-friendly renovation.
Search
Categories
Archives