Tricks and Treats for Halloween
Halloween is the first festivity of the holiday season. It is also a holiday that most everyone enjoys. In this the-treats-on-you blog, we walk you through a lot of ideas that can make your Halloween in Southern Wisconsin a memorable All Hallows Eve.
Party Themes
Sitting up with the Dead
While sitting-up-with-the-dead is a funeral tradition that occurs all across the south, it makes an excellent theme for a Halloween party. Consider this a take on the zombie apocalypse. People can come dressed as the deceased or as mourners. Themed Halloween parties are fun. To help with the atmosphere consider honing up on some child-friendly Halloween jokes. Consider a color palate for food such as all black foods or green foods such as guacamole and black corn chips. For food inspirations, check out Martha Stewart's favorite Halloween Recipes. She offers easy ideas that really get you in the "spirit" of Halloween.
The Ghosts of Oscar's Past

The idea here is that guests dress up as their favorite celebrity. You can include prizes too and guests can vote for their favorite celebrity, favorite costume, etc. A hollow chocolate candy makes an excellent Oscar Statue.
Crazy Ideas for Halloween Candy Bags and Bowls
Pinterest has some outstanding ideas for Halloween candy bags for visitors. These stuffed latex gloves are amazingly festive and simple to make. Don't forget the candy bowl hand that tries to grab you when you reach for a candy. In fact, there are a ton of tricks you can play on visitors. Just remember that you get back what you put out there.
Halloween Games
Something that is fun for people of all ages and easy to adjust the difficulty levels of is a scavenger hunt. For small kids, mimic an Easter egg hunt using something like these skull painted eggs. For older kids, try a team event where they all have to work together to find pieces of a map that then leads them to a Halloween treasure. You can adapt this for adults too.
There are a ton of ideas to make Halloween at your home the event of the season. If you don't have a home or if you are shopping for a new home, there is still time to get in on a great deal for a custom home by Design Custom Homes.
Ideas to Consider for Next Year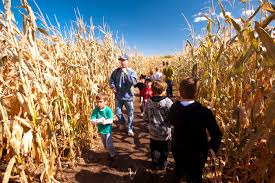 ​​If you have enough space, consider growing a small version of a corn maze. You can also grow your own pumpkin patch too. Pumpkins are easy to grow and if you mix in a variety of pumpkin types, you will have an amazing selection for Jack-o-Lanterns. As we mentioned, Halloween marks the beginning of the Holiday season. If you are ready to kick off the Holidays with a party, we hope that you enjoy these tips and tricks.
Search
Categories
Archives