The Nitty Gritty on Countertops by Jacklyn Renz
You've just bought a new home, you are thinking about one in the near future, or your kitchen is crying for a major update. Any of these reasons are cause to look into the ins and outs of countertops. What material fits best into your budget? Which countertop is right for your personal style? What about resale value and trends? We are here to help.
Most of us have heard of laminate, marble, or granite. These are only the beginning for what's out there. Quartz, soapstone, solid surface, tile and stainless steel also come into play these days, along with the timeless look of wood coming back strong. For the more earth-friendly minded of consumers, there are options such as bamboo and even recycled glass! The choices can be overwhelming at times. We have plucked a few of the most trendy and timeless ones below to help you along in your countertop journey.
Laminate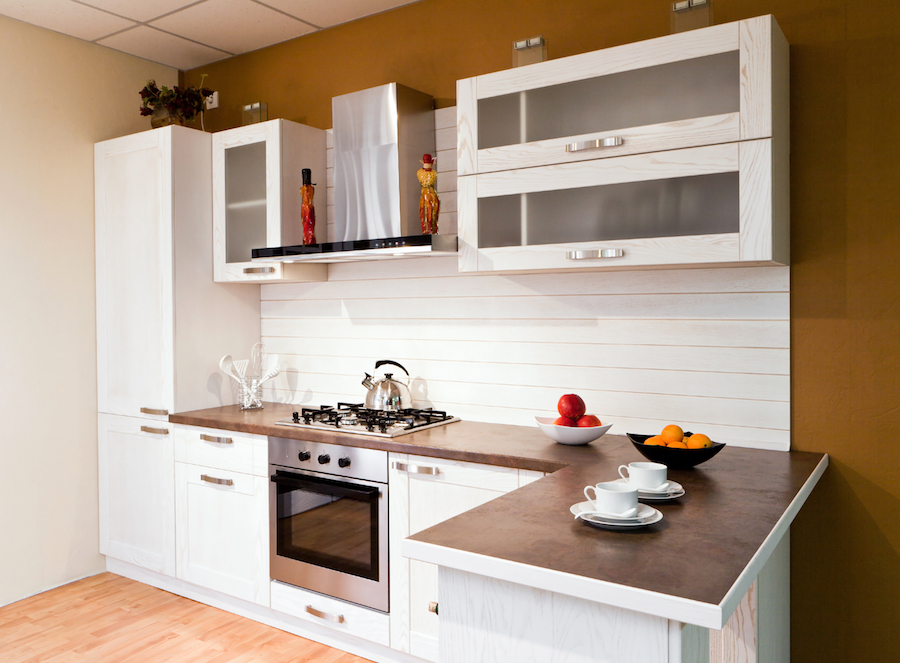 This a popular and well-known choice for countertops. It's a budget-friendly option often costing less per linear foot than its competitors (a linear foot is 12″ by 25″, with 25″ being the standard depth for countertops). Laminate countertops come in a wide range of designs, some mimicking their more expensive stone relatives.
Granite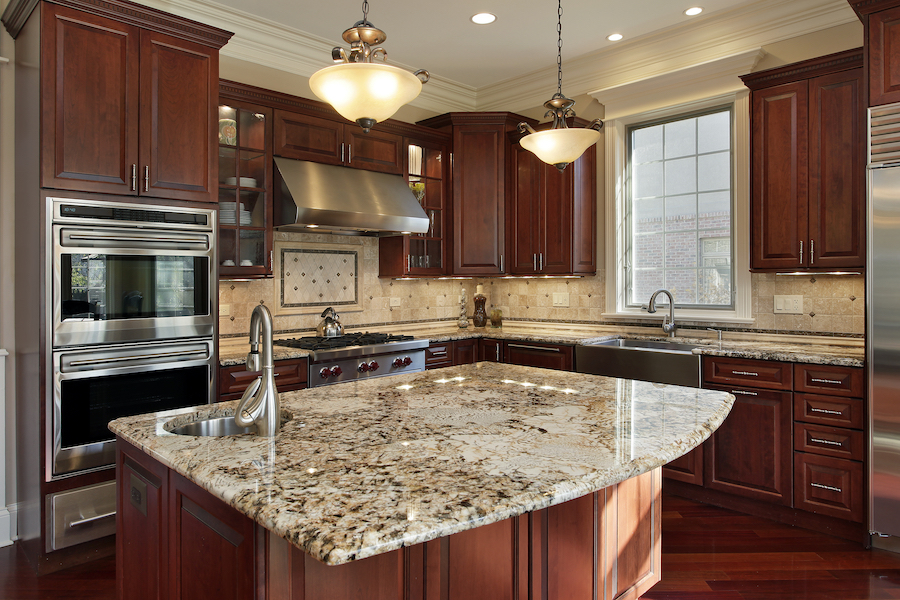 Since granite is a naturally quarried material, you are guaranteed a look that is unique to your kitchen. Granite is durable, resistant to heat, and is less porous than some other stones. Still, it needs some special attention. It requires annual sealing to help resist stains, but still not as much sealing as marble would. Granite remains popular among home buyers and will add value to your home's kitchen.
Soapstone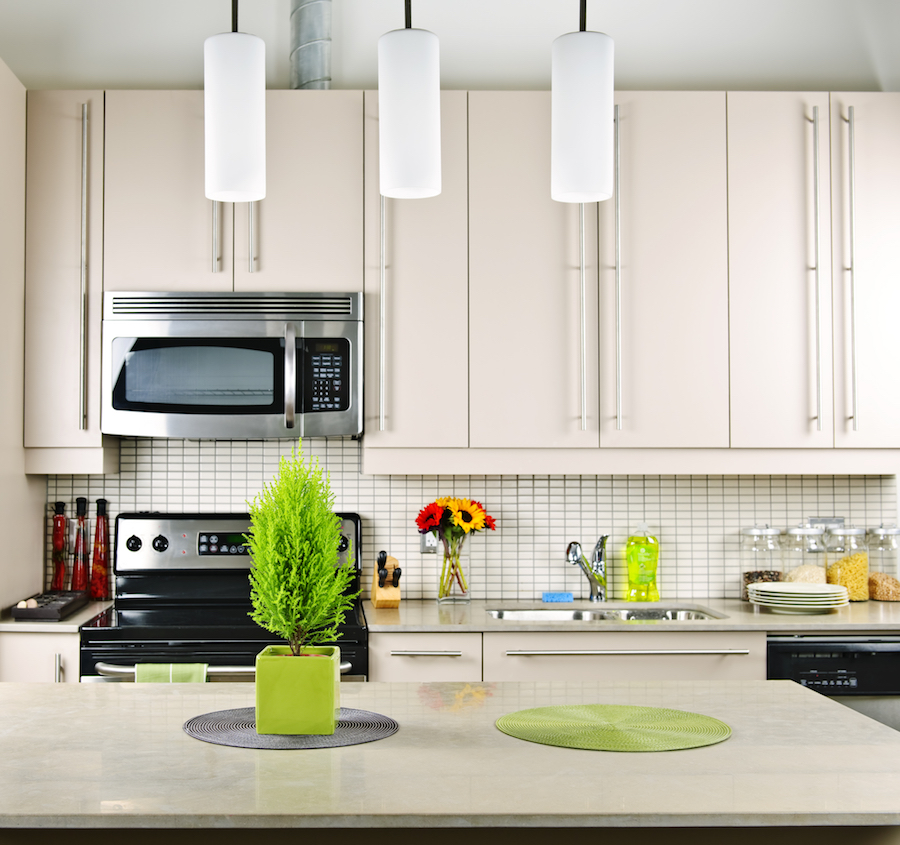 Also a naturally quarried stone, soapstone is recognized by consumers for its use in classroom labs. Durable and beautiful, this honed (no gloss) look fits wonderfully into a sleek kitchen remodel. Soapstone is non-porous and doesn't require sealing, unlike marble and granite. It can even stand up to the acidic content of many cooking endeavors.
Solid Surface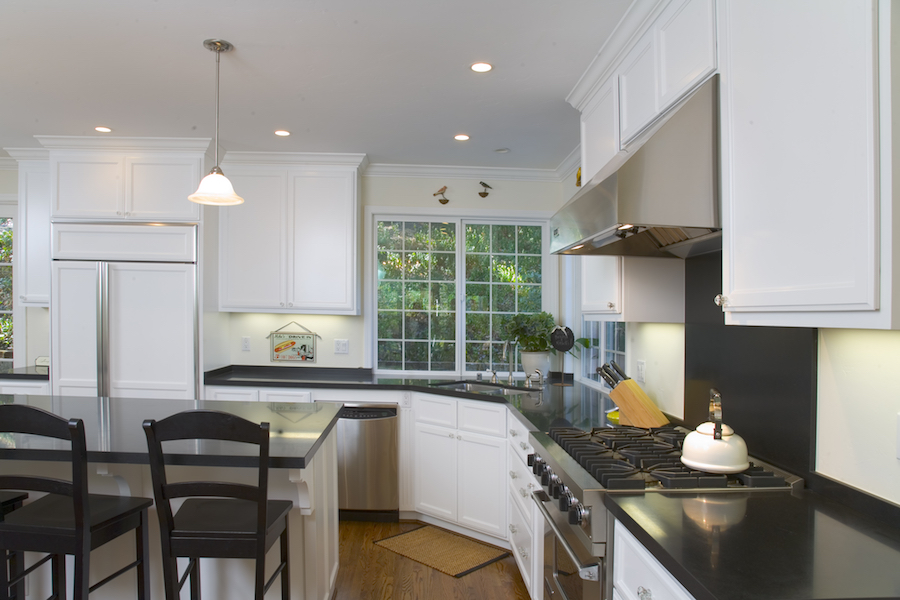 This countertop material is man-made, non-porous, and is cost-effective. These countertops are unlikely to stain, but they will permanently discolor if exposed to heat. The material can also be nicked or sliced with sharp utensils, leaving a permanent, irreparable scar. Like laminates, these too come in a variety of designs and colors.
Wood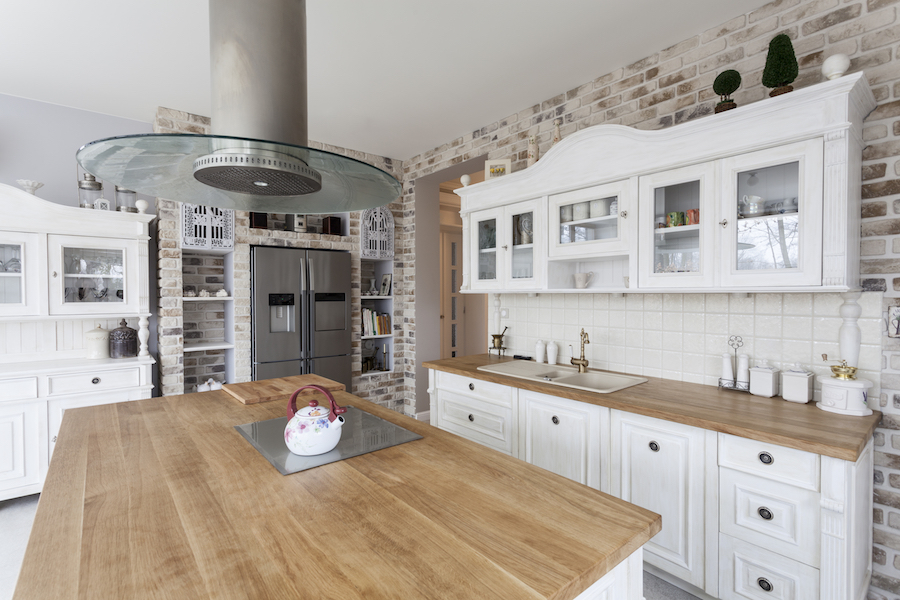 We see wood countertops in a variety of forms. One of the more well-known types is butcher block which consists of several strips of solid wood glued together. Wood provides a natural, organic look to the kitchen. Like anything wooden, these countertops are subject to burns, gashes, discoloration, or staining, so careful sealing is key, especially in any high moisture areas. The good news is that these can often be repaired by sanding and resealing if necessary.
Stainless Steel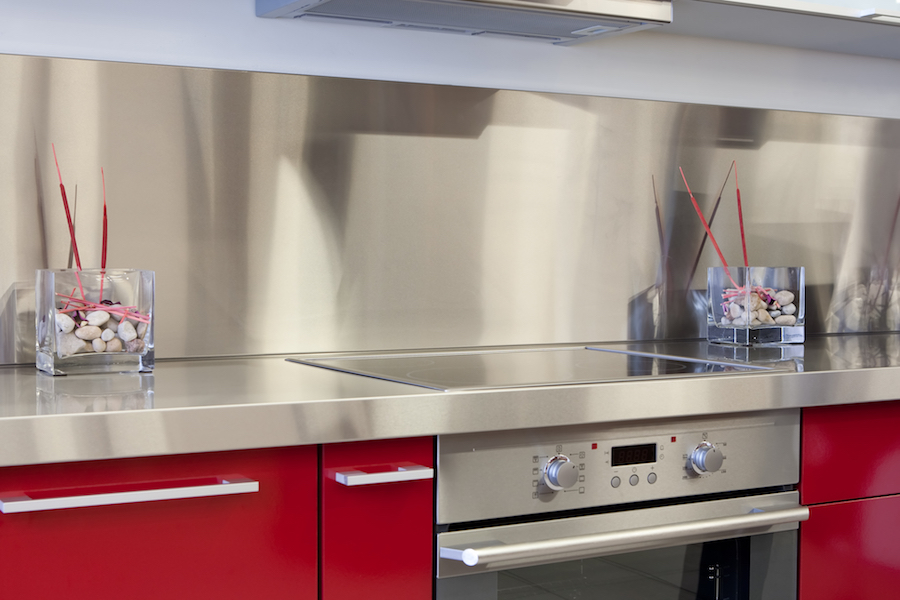 Once only found in professional restaurant kitchens, stainless steel has made its way into the home. It is impervious to heat and highly durable. It is one of the more easy-to-clean materials and is also sanitary because it doesn't absorb bacteria as perhaps a wood countertop could. Steel countertops are seamless, cut to fit, can be integrated with a sink or backsplash, and add a sleek touch to any kitchen.
With so many varied choices of countertop styles, materials, and colors, you will be sure to find the right one for your kitchen!
Search
Categories
Archives