There is a new concept in the bathroom remodeling world called a "wet room". For people who have small bathrooms, the elderly population who want to remain in their home, or people just looking for something different, this has become an alternative to the typical, normal bathroom. It is an interesting idea; however, I find it to be a "love it or hate it" kind of thing. Read more about this new concept and other bathroom ideas in the following article written by Sherry Gossett of Alure Home Improvements.
Whether you're focused on more space or aging in place, a waterproof area offers many stylish options.
Wondering if your bathroom needs a total transformation? Ask yourself:
• Do you have problems with leaks and mold?
• Does your bathroom need to be more accessible?
• Do you find getting in and out of that old-fashioned bathtub a constant problem?
If you find yourself answering, "Yes!" it may be time for a bathroom renovation … and to consider bathroom designs that are a better fit with your current lifestyle, such as a wet room.
Perhaps you've been looking through magazines for ideas on how to update your bathroom with style and sophistication. You may have been intrigued by spa bathroom ideas and wet room concepts, which can look very elegant and allow for aging in place. Whether your space needs basic repairs and renovation — or a complete redo — a wet room may be the perfect choice for your bathroom design.
What is a wet room?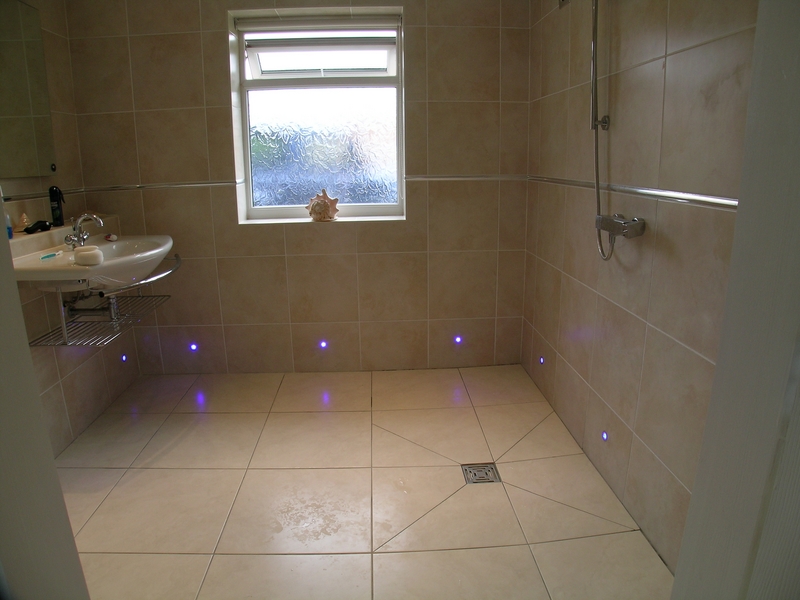 A wet roof is a waterproof area. The wet room design allows water to flow to one or more floor drains, avoiding standing water and the damage it can cause. An entire bathroom can be converted to a wet room, or just a portion. Depending on the bathroom design, wet rooms may include a wall-mounted toilet, floating vanity or curbless shower.
A well-designed wet room can be stylish, cool and modern. Without the need for walls and barriers to keep water contained, the wet room design can save space and create the illusion of a much larger bathroom, while still allowing you the luxury of soaking in a whirlpool tub.
Wet rooms for all seasons
By their design, wet rooms are easier to keep clean. Also, the open concept of a wet room bathroom allows for greater freedom of movement, including the use of a shower stool, wheelchair or other mobility aid. A wet room is a good option if you want to have a handicap-accessible bathroom.
With fewer barriers and a more spacious feel, wet rooms are not only practical, but are ideal for spa bathrooms. You can include elements such as benches and whirlpool tubs, or handheld massaging shower heads and jets. Including a wet room in your bathroom renovation can create a comfortable and relaxing oasis.
Bathroom design that's on trend
Wet rooms are stylish options, whether you'd like to create a wheelchair-accessible bathroom or just open up a confined space. Long popular in Europe and Japan, they are becoming more common in the United States, especially as aging in place becomes a priority with homeowners.
Seniors who choose to remain in their homes want bathrooms that are safe and versatile, but don't want to sacrifice style. A wet room can combine universal design with luxury in your home, whether you want to lower the height of the bathtub or convert your tub to a shower with a bench.
Even where square footage is at a premium, homeowners want luxury bathrooms. A wet room can combine an expansive open concept with amenities such as a curbless shower and designer grab bars to create an accessible bathroom that meets all your needs and allows you to remain in your home
Family-friendly bathroom designs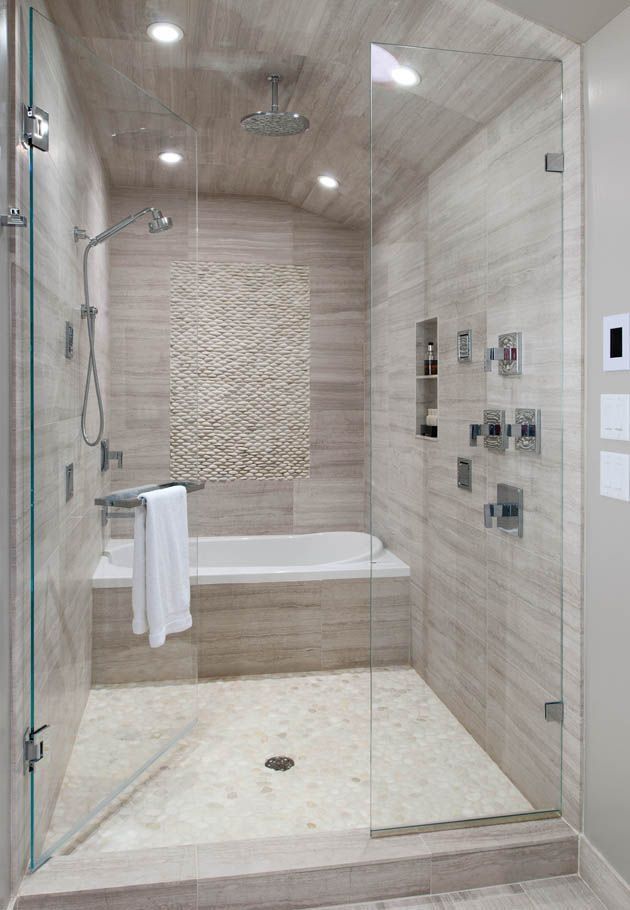 Wet rooms can be invigorating as well as romantic. You can design one so that water rains down from the center of the room, with customized bathroom lighting … or create a shower for two, with a second shower head.
The wet room also is a great family bathroom for multiple generations. It can be fun for children, who can splash to their heart's content and pop under the shower after playing in the tub. It can easily accommodate a shower chair. And the space offers plenty of room for a parent to bathe a young child.
A family can enjoy and grow in their home with a bathroom design that includes a wet room. Whether you want to change the look of your existing bathroom or make it more accessible, a wet room may be the perfect solution to meet your current and future needs.
Search
Categories
Archives