Fireplace Winter and Holiday Guide
While many custom homeowners go for gas fireplaces there is still room in the modern home for a wood burning fireplace. Have you ever noticed that all of the best Christmas stories have stockings hung by the fire? At Design Custom Homes we want your fireplace season to be filled with cherry and good tidings. As such, we offer this guide to fireplace safety, design, and care throughout the winter season.
Things to Think About When Designing or Redesigning Your Fireplace
If we take the fireplace out of the picture for a minute you are left with a lot of pieces that are all pretty much design elements. Those include:
The Wall and Cladding

The Chase

The Legs

The Header

The Mantel Shelf

The Fire Box Trim

The Hearth
That is a long list and each element on that list is open to design or redesign. The firebox and the chimney are all part of your fireplace too.
Fire Safety and the Holidays
When it comes to fire safety these other elements are important. If you want to hang your stocking by the chimney with care, then you need to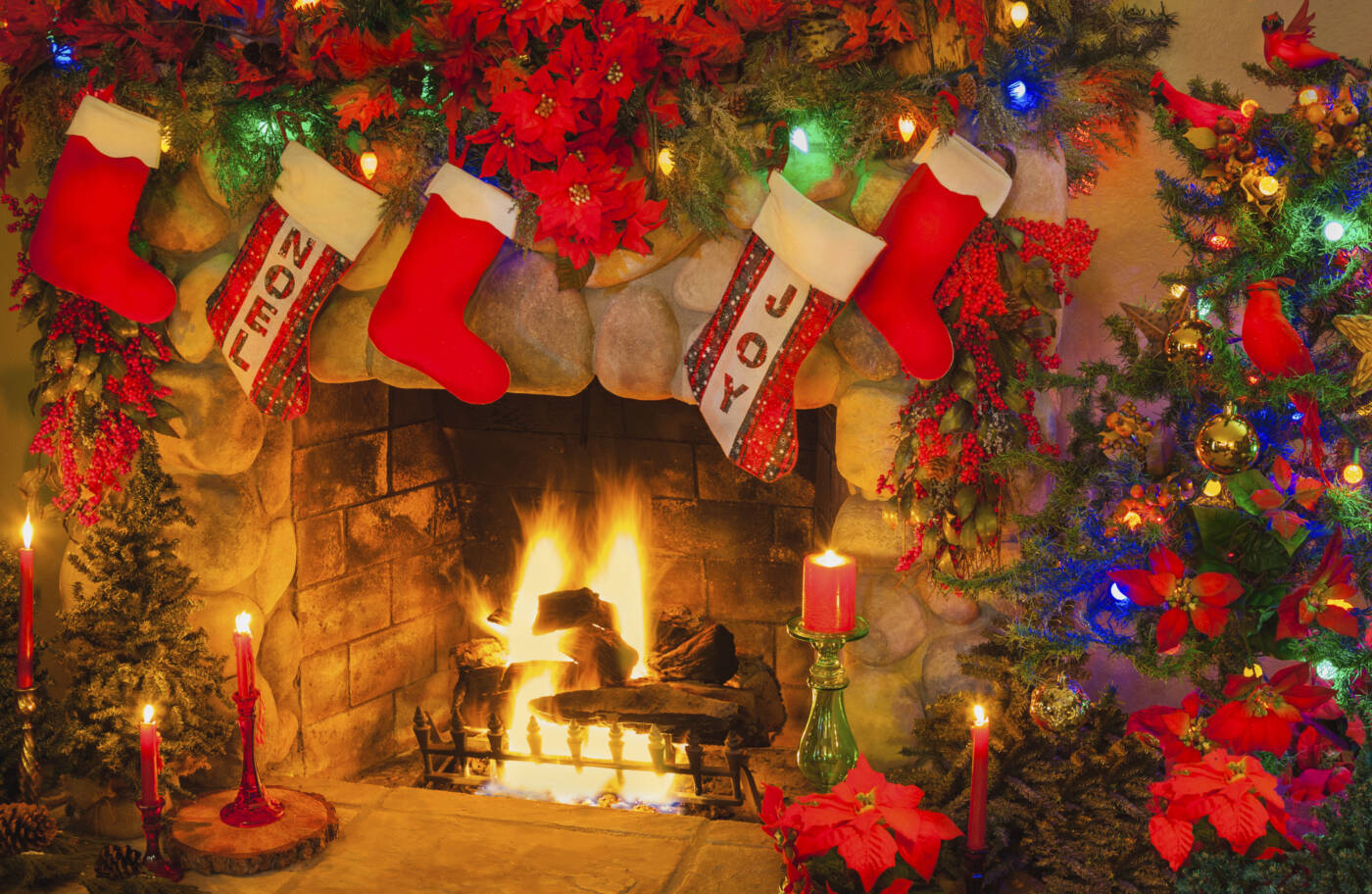 consider fireplace design.
Back when Clement Clarke Moore wrote "Twas the Night Before Christmas" homes did not have all of the safety features that they have today. House fire was devastating and that is something we still battle today. To that end make sure that the decorations you place near the fireplace are done so with care – Think fire safety.
If you love the idea of stockings hung by the fireplace, make sure they are high enough that they do not:
Dangle anywhere near the flames

Do not get hot

That if they should fall they do not cause a fire danger

That sparks or cinders cannot ignite them.

These tips also apply to decorations for all holidays, even those that you feel are not flammable.
Design Your Fireplace for Decorating
As mentioned earlier many of the parts of a fireplace are design elements. This means that you can raise the legs that support that mantel and mantel shelf to a sufficient height so that stockings can hang by the chimney with care. After all, having the stockings by the chimney makes it easier for Santa to find them.
Most stockings are hung on the cladding or the undermantel, which is the space just below the mantel shelf so pay close attention to those areas when you design or redesign your fireplace.
Cleaning and Maintenance
You should always have your chimney cleaned each fall and part of the cleaning should be an inspection for damage and foreign objects. Birds and wasps love to build nests in chimneys and nobody ever said yes to a house full of angry wasps. Be sure to have your fireplace inspected before the first fire of the year. A small bird's nest can be enough to cause an occlusion and for the smoke to back up into the house or for a fire to occur.
August is a great month to have your chimney inspected as the companies who do this kind of work are not overly booked and have time to work with your schedule. Remember also to change the batteries in the smoke detectors too. The general rule of thumb is to maintain your smoke detectors each Halloween.
Fireplaces and Christmas Trees
The living room is the perfect room in the house for a Christmas tree. However, it should never be near the fireplace. While that seems obvious there are a few other considerations too. The heat from a fireplace drys out live trees quickly. Be sure that your tree has plenty of water. Also, place the tree so that if it should fall over that it does not come into contact with the firebox. A good rule of thumb is to place the tree so that if it should fall over, the tip is never more than three feet from the hearth – Hearth not firebox.
Tools and Equipment for your Fireplace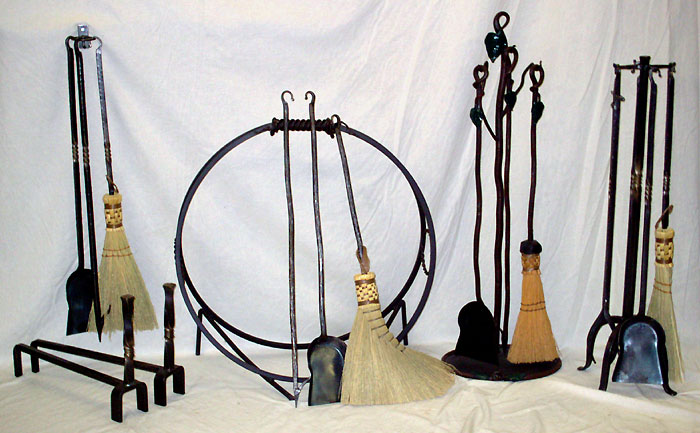 Even with a gas fireplace, make sure that you have a screen in place. This is less about sparks jumping out, though they can, as it is about keeping other things out of the fire.
Invest in a quality screen that rises above the firebox and that sits securely on the hearth and still covers the sides of the firebox.
The right tool is important for every job and one of the first tools you should have is a fire extinguisher. You can buy fire extinguishers for specific types of fires, but in the living room, a general purpose one is fine. Those are rated A, B, and C.
Save your floors and carpets by having fireplace tools that enable you to safely move wood that is hot or burning. You never want to move wood with your hands as that is a good way to get burned and in the process, you can topple burning logs out of the fireplace and onto the heath or floor. Always use proper tools with your fireplace.
Fireplace and Common Sense
Never leave a burning fire unattended

Even when present, make sure the screen is in place

Clean the fireplace anytime there is more than an inch of ash in the bottom

Inspect the grate every year to make sure it is usable. Even steel and iron grates warp over time. A usable grate holds the logs in place. If the grate in your fireplace is questionable replace it.

Make rules and stick to them for when the fireplace is lit. No playing or roughhousing, tossing balls or throwing things, etc.
Be sure to use and enjoy your wood burning fireplace. These make a perfect area to read to your children and grow as a family. The living room is for living and a well maintained and designed fireplace helps improve the living.
Search
Categories
Archives