Kitchen Remodel – The Bottom Line
Thinking of remodeling a kitchen and having sticker shock over the estimates? A kitchen remodel can go from $5,000 to $50,000 or higher. Keep reading to learn more about what's driving up the cost of your dream kitchen.
The Flooring
There are many choices when it comes to flooring, yet people reach for the flooring choices that they know. Those include:
Hardwood Flooring – $5-$10 per square foot – this depends on the type of hardwood and the availability of it in Wisconsin.

Laminate or Engineered Flooring – Around $5 per square foot. It can cost more for special types of flooring.

Marble – Marble ranges from $10-$25 per square foot installed, and that cost can go considerably higher for special types of marble.

Granite – About the same for marble.

Travertine – $8-$20 per square foot.
These are the basic costs for quality flooring, remember, there are different grades to each category. A 100 square foot hardwood floor for a kitchen could run $500-$1000 or higher. For marble, the cost could range from $1000-$2,500 for a 100 square foot floor. Also, there are alternatives that are equally exotic and beautiful for less. Talk the to the Design Custom Homes' design team to find out all of your options and costs.
Appliances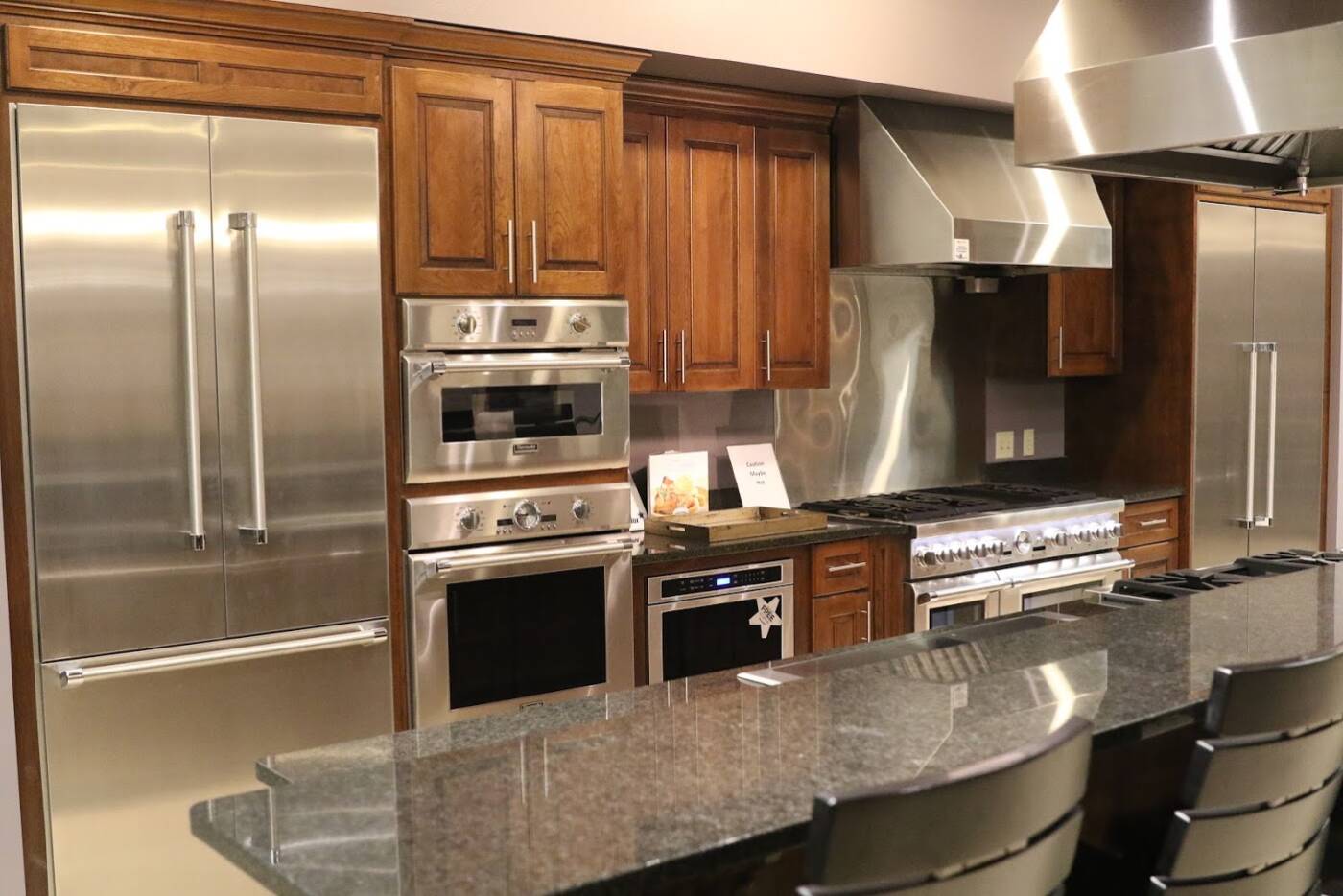 Modern appliances offer many conveniences and they come with a big price tag. A commercial grade dishwasher can cost $4K. While lower-end models of dishwashers can be as inexpensive as a few hundred dollars there are quality dishwashers with convenient options, such as a garbage disposal that can hit the $1,000 mark quickly. For a fridge, expect to pay between $500 and $5K, though a decent unit with ice-maker starts in the $1,000 range. Wine fridges are becoming a popular item to put in kitchens now as well. Ovens are another one ofthose items that can quickly shoot up in price. Gas is probably the most popular choice and you can get the 6-burners with griddle built in and even the exhaust fan that periscopes from the range top. In short, you can drop 10K-$15K just for appliances.
You can also reach out to our team and take advantage of our relationship with suppliers like Furniture and Appliance Mart. The Contract Sales team will be happy to help and they will even give you an additional discount if you tell them Design Custom Homes sent you.
Finishes
Finishes are another area where expense can build quickly. What's the difference between paint and stain when it comes to kitchen remodels? What about metal finishes – satin, chrome, high-gloss? Counter tops can come in formica, granite, quartz, solid surface, etc. With the exception of Formica, each of these materials have different levels or grades which determines price. You can get a lower end, mid range, or high end granite — it all depends on what you want to spend. Color of the counter top materials also plays into what level it falls in to as well as the popular choices tend to run a little higher. Oh wait…do you want an island? Yep, more cabinets and a huge piece of countertop.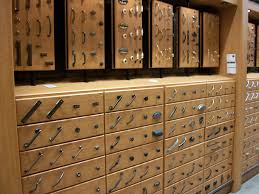 Speaking of cabinets…Do you want soft-close draws, pull out shelves, lazy susans built in, glass fronts and the list can go on. How about those handles that go on the doors and drawers? Believe it or not, cabinet door handles can range widely depending on the material they are made of or the design of the handle.
While the process of choosing all of these details can be mind-boggling it is important to stay focused. What you want to think about goes beyond what the finished product will look like. You want to also think about the maintenance and upkeep too. For example, stainless steel shows off every fingerprint whereas appliances with paint tend to hide those kinds of details. The finished product is very different, but so is the amount of time it takes to upkeep that beautiful kitchen.
At Design Custom Homes, we understand every aspect of quality kitchen design, even for remodels. We help design and build kitchens for custom designed homes. You can put that experience to work for your kitchen remodel project. Reach out to us with questions about options that help to keep your remodel costs down and your options list full.
Search
Categories
Archives