Trend Alert: Dining Benches
Once upon a time, a hardwood dining suite was the pinnacle of adulthood — the one set of furniture that said you'd really arrived, now that you had a place to seat guests at your fancy dinner party.
But when's the last time you hosted a four-course meal instead of a buffet-friendly game night? Furniture should match the way we actually live, which is why dining benches have taken off as a major trend. They look effortlessly casual and provide extra seating for several guests. Benches are an especially great choice for families with children, since you can squeeze a whole bunch on tiny bums onto one bench.
So how can you make the dining bench trend work for you? Here are some of our favorite ideas for decorating with benches.
Mix and Match
Adding a bench on one side of your dining table while keeping chairs on the other will give you the most versatility in your seating. This allows guests to choose where they'll be most comfortable, and having a casual mix of styles makes it easy to add extra chairs on big holidays without having things look out of place. Having a single bench is also the easiest way to switch into party mode: The bench will invisibly nestle under the table against the wall for a space-saving buffet.
Create a Window Seat
If you love the idea of a banquette or window seat but don't have built-ins in your dining room, you can fake the look with a dining bench. Push it up against the wall (with or without a window nearby) and add some throw pillows to create an instant reading nook. You can set the table up in front of the bench for an easy faux banquette, or keep your table in the center of the room and commandeer the bench for extra seating when you add an extension or two leaf to your dining table.
Add Benches to Other Rooms
Just because something is labeled as a dining bench doesn't mean it can't be used elsewhere! Dining benches are often the perfect size for placing at the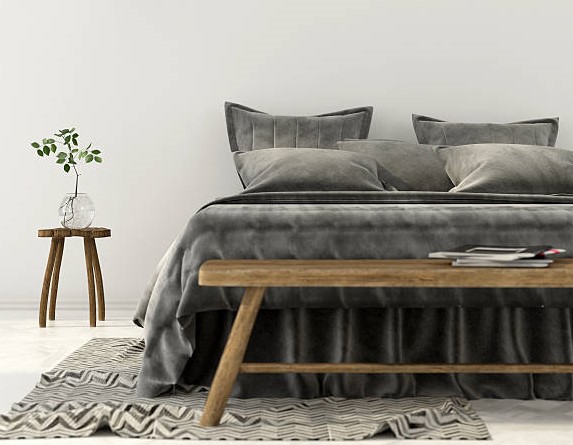 foot of the bed, along a family room wall or as an extra-long ottoman for the long stretch of your sectional — and some are even upholstered for additional comfort. Feel free to place your dining bench in any room of the house, and you'll still have it at ready to bring to the table for extra seating during a party or holiday dinner. This is a clever, year-round alternative to boring folding chairs.
While not every room makeover needs to be a big one, sometimes new furniture just isn't enough to bring your dining room up to speed. Whether you're looking to tear down a wall or invest in a new kitchen and dining addition, Design Custom Homes can help. Get in touch to explain your project today!
(dining room photo credit to Home Stratosphere)
Search
Categories
Archives