A big, farm kitchen was something that the Wheelers wanted in their new custom home. When it was time to pick out the cabinets and countertops for their kitchen, Deric and Shawna partnered with a professional designer that works closely with us at Design Custom Homes and together they planned a kitchen that met their needs – plenty of room and a lot of functionality. The goal for the Wheelers was to create a space where they could entertain their friends and family with food and good times.
The color scheme sits beautifully against Essential Gray walls which brings out the depth and shine from the rich, Black Canyon Quartz Counter Tops. The new vaulted ceilings are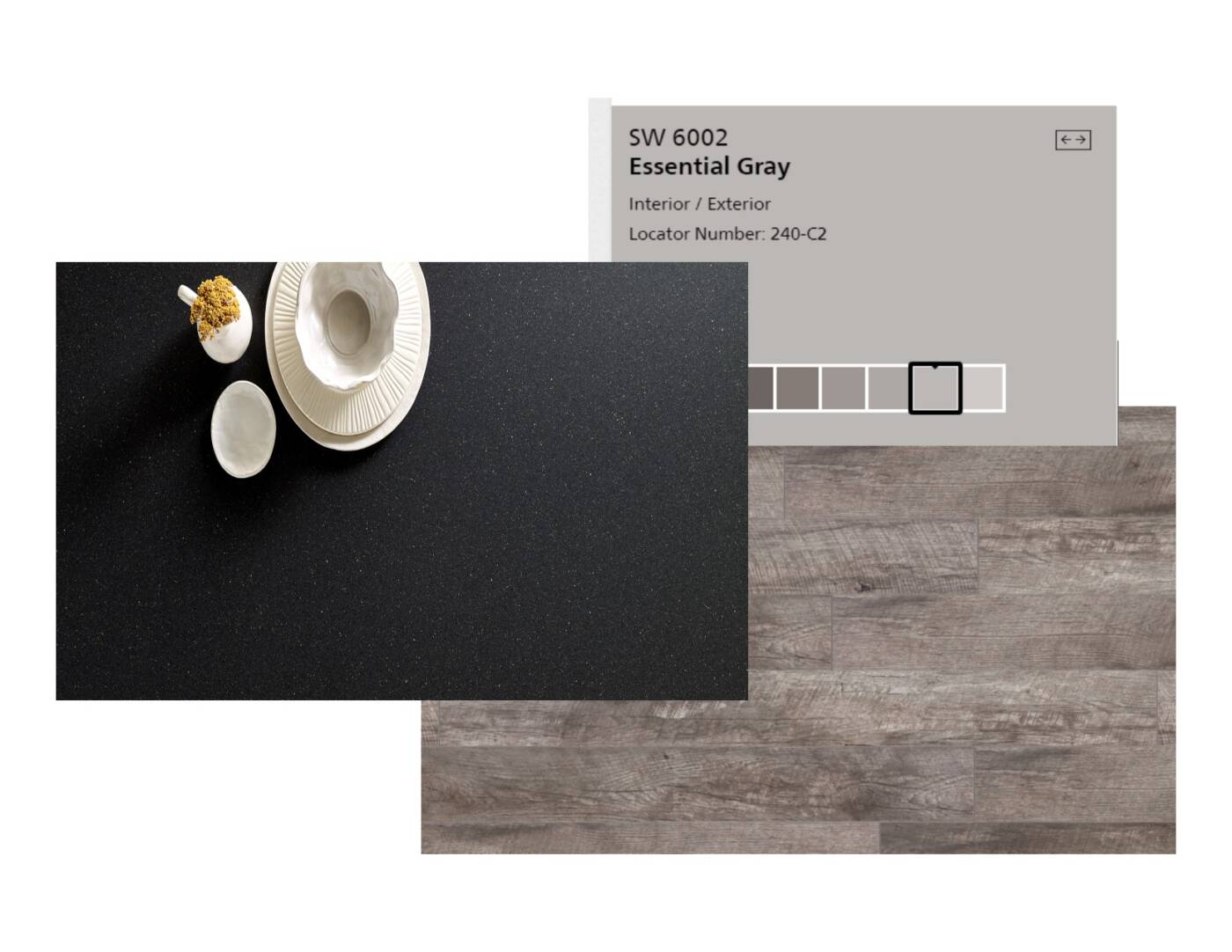 lined with beautiful white cabinets that tone down the black from the countertops and warm the chill from the grey walls. Bringing all the design elements together is the beautiful Inhaus Natural Vintage Stanley flooring that is not only on point with the color, but durable and inviting. The design credits go to Carrie Coffey at Nonn's and her designs were just what the Wheelers' were looking for with this kitchen remodel. The new kitchen is akin to a fine restaurant with a lot of space for guests and all the tech and finery a farm kitchen needs. All that is left is to set the guest list, choose the menu, and open the wine. Here's to a hundred years of good times!
Search
Categories
Archives