Buying New Construction vs. an Existing Home: What You Need to Know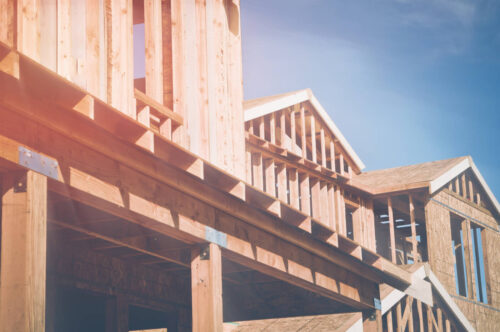 If you're ready to buy a home, there's a lot to navigate and decide before you make one of life's biggest investments.
When it comes to determining whether an existing home or new construction is right for you, it's yet another crucial thing to consider during the home buying process.
Read on to learn more about what you need to know about new home construction so you can decide if it's the right choice for you.
Price and Budget
Building a home from the ground up not only takes time, but it also takes money. Make sure you choose a builder that offers you the home you want in the location you want, all at a price you can afford.
Surprisingly, prices for new construction are often in line with existing homes. Of course, this depends on market demand, but it's always a smart idea to do some price comparisons just to be sure you can find a new home that fits your budget.
Consider a model home if you have your heart set on new construction. This is the most affordable option over a completely customized home, but you'll still get all the perks of having a brand-new abode.
Some builders offer in-house financing but always talk to a few lenders to ensure you're getting the best rate and terms. Many homeowners insurance companies also offer a decent discount if you're purchasing new home construction, which is another perk.
When it comes to price per square foot, new construction isn't much more than an existing home. While a completely customized house will usually cost more, it's not always that much more expensive if you're in a hot market where housing is at a premium.
Is an Existing Home Right for You?
You're likely looking at a variety of houses when you're shopping for a new home, and most if not all will already be established. When you look at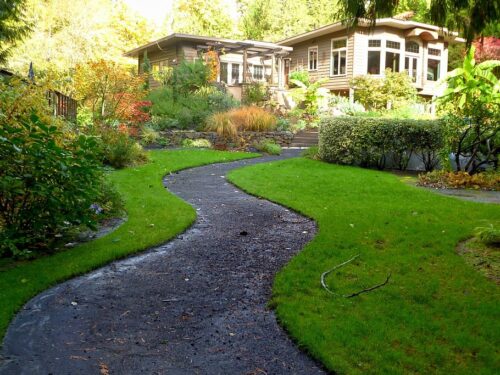 existing homes, keep in mind that older houses will often need a lot of repairs or updating.
Older homes tend to have issues, and some might not even be up to code. Construction companies today make sure that every property they build is up to the latest building codes a the state and local levels.
If you love unique architectural features and lots of charm, an existing home might be a better option. These homes are also in established neighborhoods and tend to have larger yards than new construction homes unless you buy land to go with it.
Plant lovers will also appreciate living in an established neighborhood and choosing an existing home. Mature trees and plants can make a big difference, particularly if your focus is on curb appeal or you enjoy spending time outside.
Those who appreciate an open floor plan may realize it's hard to find in many existing homes. The older the home, the more compartmentalized the rooms tend to be. Wide-open indoor spaces are usually reserved for new builds and newer homes.
If you don't consider yourself handy, an existing home might not be right for you. Depending on the age and condition, you might run into issues with things like the roof, plumbing, and electrical systems.
Choosing New Construction
New construction homes can be customized or purchased as a model that has already been designed by the builder. Whichever option you choose, you'll rest easy knowing that every single component in your home is brand-new.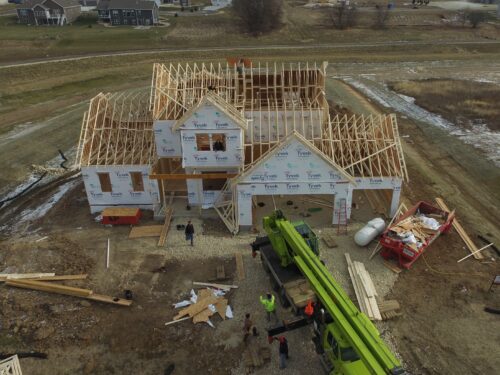 Buying a new home that has just been built is a good way to get peace of mind since everything is new and hasn't undergone any wear and tear. From the roof and HVAC system to the plumbing and flooring, a new house frees up your spare time and money so you can focus on other things instead of constant maintenance.
Many construction companies offer a warranty on their new homes. However, most of the major components of your home should well outlast the warranty since everything will be brand-new.
If you opt to purchase a custom home, you'll also have total control over the design. This means you can choose everything from the backsplash tile and flooring to faucets and light fixtures. In most cases, these details are included in the price unless you opt for a high-end upgrade.
A new home also tends to provide you with more space for the family to enjoy. Older, existing homes have an average of about 1,000 square feet per two bedrooms, while new homes offer closer to 2,000 square feet for the same.
As for location, make sure that your new home builder is able to accommodate your needs. Unless you're buying land, you'll likely need to buy the home in a new, up-and-coming neighborhood. Find out more about the different neighborhoods and where they're located if you're choosing to buy a new home that's just been built or that is in progress.
Find Your Dream Home
When it comes to making a choice between existing and new construction, there are tons of benefits to choosing something that's built brand-new. From more space to the chance to customize, it's easy to see why buying a new build is a good option for your budget and your peace of mind.
Always talk to your builder to find out how they can help you design the home of your dreams so you'll have a place you will love for years to come.
To find out more about our new construction homes and remodeling services, contact us today.
Search
Categories
Archives