7 Questions to Ask Your Custom Home Builder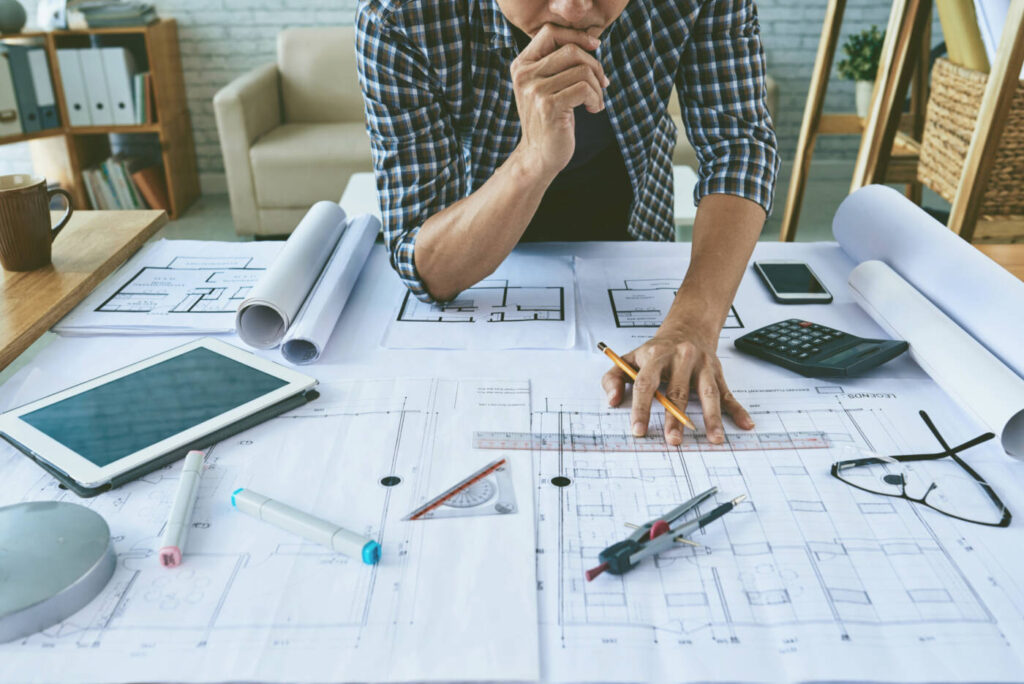 Every year, almost 19% of homes are custom built. With property prices rising, many people have realized it actually is not that much more expensive to build from scratch. But do you know how to get the right company for the job?
Finding the right builder can be hard if you have never taken part in a project before. Read on as we give seven must-ask questions for a custom home builder.
1. Are You Licensed and Insured?
When building a property, even with the best custom home builder, a lot of things can go wrong. In these instances, you need to be protected. If not, the cost will inevitably fall to you.
Imagine the problems that would occur if something was built wrongly, or if someone was injured while working on your land. Without insurance, you could be liable for huge legal bills.
Not only is it important that your builder is licensed and insured, but you must ascertain if they are specifically covered in your state. Each area will have different rules, regulations, and compliance regulations. You don't want to find out when a problem occurs that they are not allowed to operate in the area.
In addition, if you can find someone who is experienced in the particular neighborhood it becomes even better. This is because, in some places, even towns and small areas can have specific laws that must be adhered to.
2. Can I Visit a Current Project?
If your luxury home builder is experienced, they should have a recent build to show you or at least one that is in progress. In fact, they should be able to provide a whole list of references for you to visit and peruse.
By visiting a current project, you get a chance to see the process in action. You can ask the company if the build is on time and budget. This may give you a better idea of how they operate when it comes to your own property.
Ideally, you want to try and speak to the people who have commissioned the build, or past customers. Discuss what the follow-up service was like, or if the builder just handed it over, then vanished. It is important to get a builder who cares about the property over the long term, not one who just wants to move to the next job.
3. What Is the Inspection and Handover Process?
The handover and inspection process is probably one of the most important parts of any build. You don't want to sign off on something you are not happy with. In addition, you also want a luxury home builder who will make any changes you ask for without problems and hesitation.
A quality builder will have high standards, and everything will have reached this level by handover time. The building should meet all state requirements and building regulations. A final walkthrough process will ensure the property is handed over as you want it to be.
4. What Is Not Included in the Cost?
Just as important as what gets included, is what is not included. This helps you set up a contingency for unexpected events, costs, and fees.
Some costs that may not make the final budget are permits. While the builder may arrange them, they may be extra to the overall price. Your lender may also need documentation from the builder, so ask if this gets covered as well.  One large area that is often excluded from costs is outdoor spaces.
Landscaping is a totally separate job from the building. If you are expecting the builder to do the surrounding grounds, then they may know quality landscapers they can direct you to.
5. What Will the Timescale and Price Be?
Everyone wants to know how long their build will take. The truth is that the builder has a whole lot of variables they have to balance to get an exact figure. They should be able to provide you with a ballpark time frame, but you should take this as an estimate, even from the most trusted custom house builder.
The price is something that should be more firm. You need to know this early in the process to see if you can actually afford the build and to meet with lenders. Make sure you also ask how payments will work, including any advanced deposits and fees.
6. Who Is My Contact?
During the build of your new home, you need to put a little faith in the project manager. They will be in charge of your project and will be overseeing everything from the building to the budget. However, it is not conducive to their work, if you are calling them while they are on-site every half hour.
Instead, ask who your point of contact is. Establish how they like to be contacted. Some people may not mind giving you a direct number, while others may prefer to get emails they can receive at the start of the day.
7. What Makes You Different from Other Builders?
Finally, don't be afraid to ask what makes them different from other luxury home builders. Speak with two or three before you decide on a final builder, and see what their answers are.
While they may be varied, there are some common denominators you should try to find. Firstly, their attention to detail and high build quality should be something they bring up. Ask why they think theirs is better than anyone else's.
Another reply should be their commitment to you. What do they offer that others may not? How are their communications channels better?
Hiring a Custom Home Builder
Now you know what to ask a custom home builder, you just need to hire the right one. Make sure you have seen previous projects, don't be afraid to question them, and ensure you understand the costs and the budget. In no time, you will have your perfect home.
Design Custom Homes should be your first stop in the Madison area. We have a range of home building and remodeling services with a track record of excellence. Contact us here and let us build your dream home.
Search
Categories
Archives