Sports Basement – Building Your Mini Arena
Does your home need a dedicated room to contain your sports enthusiasts? Many homeowners are either converting their existing basement into a sports-themed room or talking with the Design Custom Homes' design team about how to build up a sports center in their custom-built home. Whichever boat you are in, we can help. In this blog, we take about the options available to you to really make your basement into a mini "game day" arena.
The Adult Game Room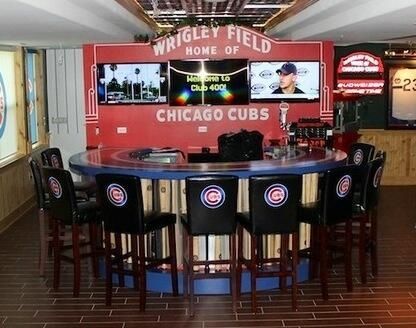 Turn your basement into your favorite sports bar. We have built small minibars complete with drink cabinets for the more adult-themed sports room which gives the place the feel of a sports bar. You and your friends can sit at the bar and watch the game, enjoy drinks, even meals. The idea is that everything you'd find in a sports bar is present if in smaller detail. So, you only have two types of beer on tap or we can build built-in appliances such as a beer cooler so that you can offer your guests a well-stocked beer list.
Seating
There are plenty of options for seating including furniture that folds away into the wall so that you can have more room when there is not a sporting event going happening. You might also opt for the soft approach and instead install a closet where you can store foldable or plush seating like bean bags The option for seating ranges from permanent to temporary so that you can dedicate your basement to a total sports arena-room or as a multipurpose area.
Built-in Trophy Cases
Another option is to create a space that is similar to The Hall of Fame. You can design and have us build built-in trophy cases and display cases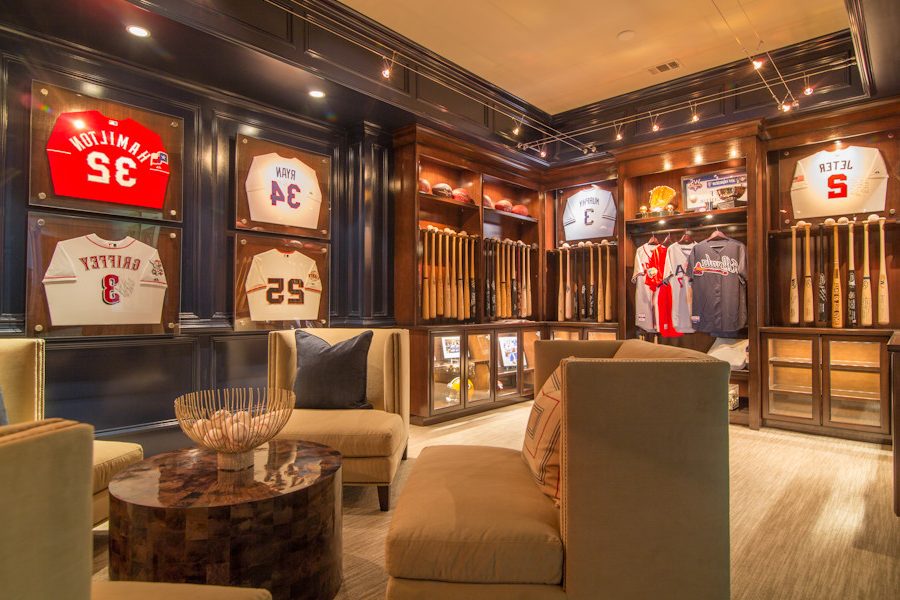 that allow you to bring home all of your favorite players memorabilia or your children's trophies and sports pictures. The option to how you decorate increases when you consider the benefits of built-in displays.
Home Town Pride
For new builds, we can design and build soundproof walls and ceilings so that the "team" can cheer on their favorites without ever having to consider their noise level. For remodels, we can do something similar so that your sports fanatics can enjoy the game and not disturb the rest of the house. So go ahead and cheer, scream, and feel every ounce of pride vocally – We never heard a thing!
The list of what we can do to help you turn your basement into a beautiful and sport-focused room is long. At Design Custom Homes we work with you to develop rooms that are extensions of you and your needs. Those range from comfort to elegance and from practical to epic. Whats on your basement to-do list? Reach out to our professional team and discover how easy it is to hit a grand slam.
photos courtesy of Pinterest and justranit.com
Search
Categories
Archives