4 Simple Bathroom Tips That Elevate Your Lifestyle
A bathroom is one of the rooms that people use the most. It is where you start and end your day, a place to find quiet time, and it is a place where you can relax. What happens if your bathroom is not elevating your lifestyle or uplifting your routine? Inside, we go over a few simple bathroom tips that elevate our lifestyle and help you to relax and rejuvenate.
1. Add a marble tub
A marble spa tub is a beautiful addition to a master bath. These are deep tubs so that you can soak. Some have jets, and others are from a single piece of marble. While marble is the preferred stone choice, other exotic options also are available: Other stone options include:
Granite – Beautifully intricate and strong.

Onyx – Luxuriously elegant in a range of colors

Sandstone – A softer stone with incredible warmth
Some models of these beautiful tubs come with showers, while others are a stand-alone unit. All offer exotic designs with soft round edges and smooth, sealed interiors. These are works of art that exude luxury, comfort, and well-being.
2. Storage and Function Designed by Your Usage
Another simple way to make your bathroom more user-friendly is to upgrade the sinks and counter space. Go beyond his-and-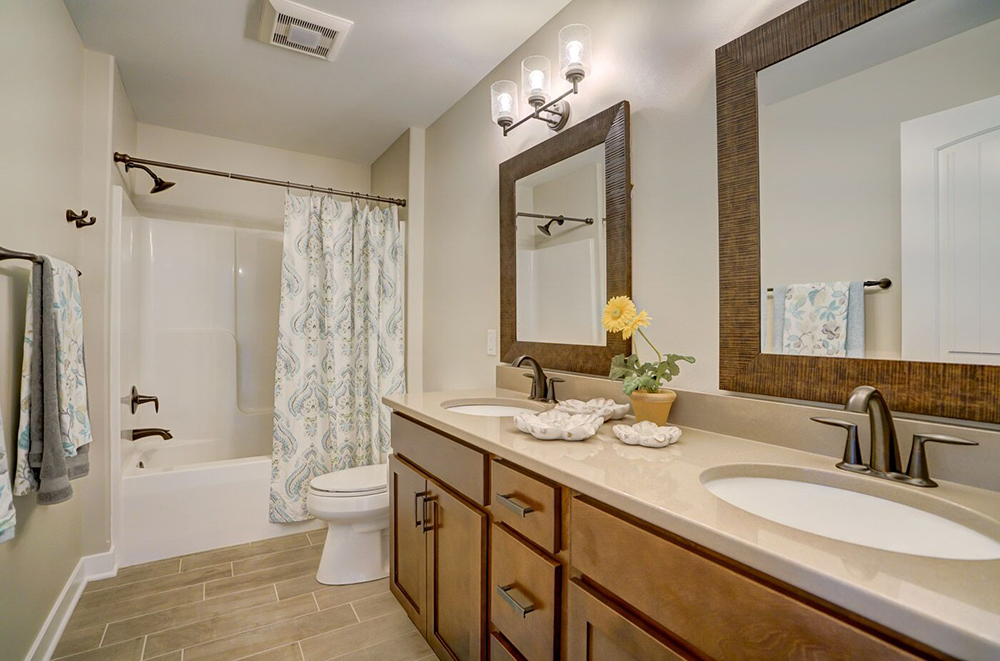 her sinks and include custom storage that not only fits your daily routine but adds style and sophistication too. Vanity storage and cupboards are one solution. Another option is beautifully designed stone or glass sinks and countertops made from exotic materials including:
Stones such as Onyx, limestone, granite, or marble

Wood choices from old-growth redwood and Ebony to reclaimed wood such as oak, pine, or cedar
3. Light it Up
Adding better light is another option that helps improve the usability of a bathroom. For larger spaces, consider a chandelier over the sinks or recessed lights in the ceiling. Improving lighting is also a simple way to make the space more usable and user-friendly. Add a dimmer option so that you control the ambient light for your bathroom.
The range of modern lighting enables you to add just as much light as you need for all types of settings. Keep it low for that long soak in the tub, or turn it all one in the morning so you can see. Lighting is one of those elements that change a room instantly. Read our lighting tips in our blog Bathroom Remodel Tips.

4. Make it Your Space
Color has a lot to do with our moods and well-being. Finding the perfect color that makes your bathroom look vast and beautiful without feeling sterile or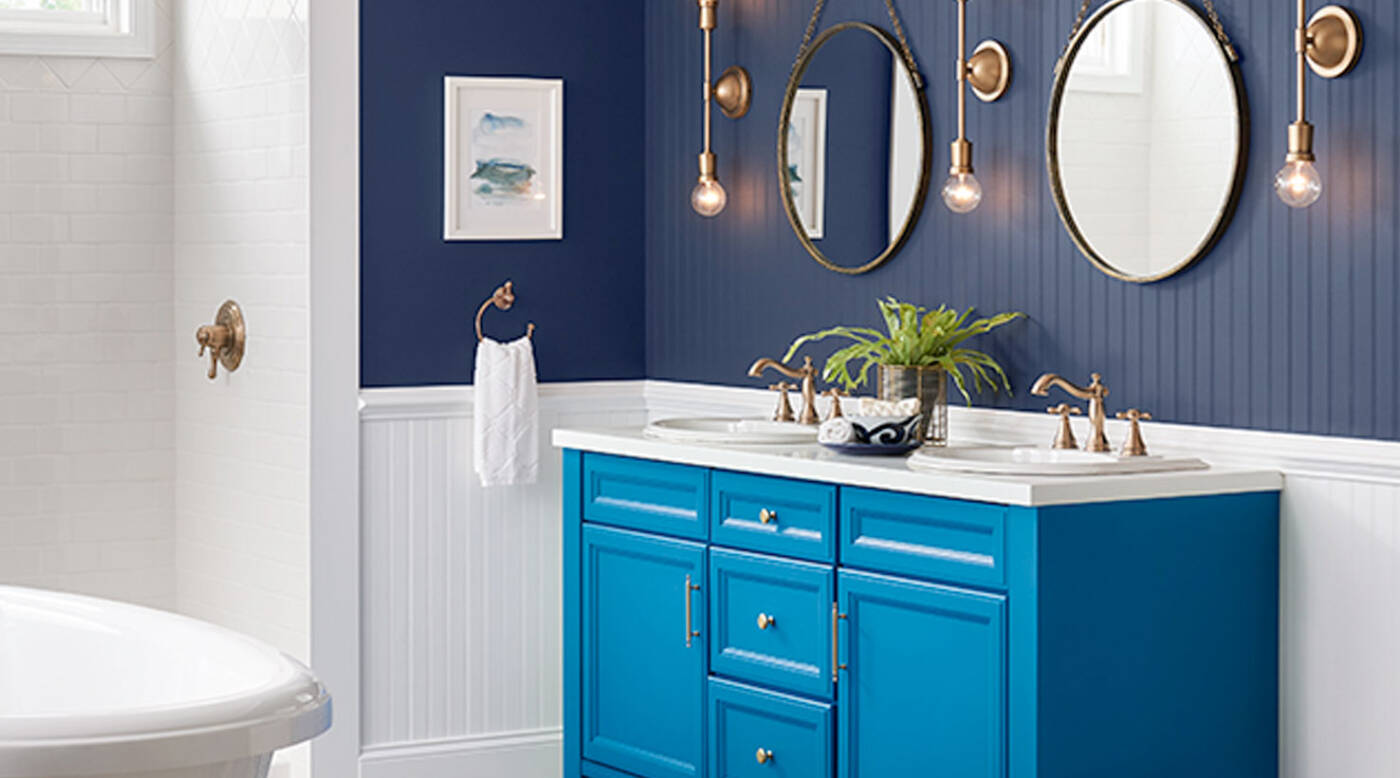 dark is challenging. Fortunately, many tools help you pick the right color for your bathroom. The correct term might be palette as in color palette. A mixture of colors adds dimension and depth while bringing out highlights that you want to show off. (Picture by Sherwin-Williams)

These four simple steps can help you make your bathroom a place of refuge, delight, and rejuvenation. Reach out to the Design Custom Home team for more options to help make your bathroom the best room in the house.
(Featured photo from HGTV)
Search
Categories
Archives