Building a Custom Home: A Beginner's Guide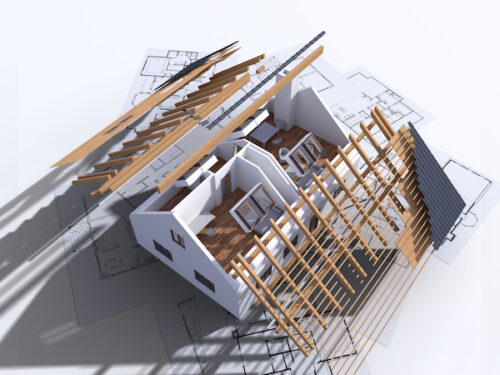 Have you always dreamed of creating your own custom home? This can seem like a daunting task, but it can also provide so many benefits, as you can build a home unique to your own needs and preferences.
To learn about how this process works, check out this custom home checklist. In this guide, we will go over some of the key steps that beginners should prepare for when beginning this exciting process.
Where to Begin
Rather than adjusting to an existing home, building a custom home allows you to design a layout that fits you and your family's needs. This allows you to create a space that matches your family's lifestyle. First off, you will want to decide what size your home should be.
You should figure out how many rooms you will need as well a how many stories you desire. Think about what aspect of your family's lifestyle that you want to be built into the home. The layout of the house and the structure of each room should also be considered.
Come up with some ideas regarding your design and style preferences as well as any special features you wish to be included. These features could be anything from a fireplace, to having a green design. From there, you will want to assemble a team that can put make your design come to fruition.
Once you have an idea of these general elements, you can dive in. Keep reading for a step-by-step checklist that can help you begin building your dream home.
Determine Your Budget
Knowing your budget is a great place to start, as it will determine the size of your home and what kind of features you can afford as well as what location is within your budget. A few things to consider when setting a budget is the cost of land, the fees, and taxes in the desired location, plus design and engineering fees. Home construction, landscaping costs, plus interior decorating and furnishings should also be considered.
You should also allow for a contingency budget. It is likely that you will need to take out a loan to afford these costs. For this reason, you should check your credit report to make sure that your credit score will not limit the loans you can receive. Then, talk with multiple lenders to find the option with the lowest interest rate.
You can then figure out what your mortgage options are. For example, are they fixed or variable? Considering a financial advisor to assist you in finding the best loan option may be wise.
Once you've determined your budget, you can prepare to make a downpayment with the money you can realistically pay at that point.
Consider Your Timeframe
While you may want your home done as soon as possible, you should consider a general date in which you want the project finished by. Think about if there is anything specific that you will need to take into account to determine a general start and finish day. For example, things like a new baby on the way, or the end of your current lease may affect your timeframe.
Climate could also affect your timeline. If you live in an area where snow or rain could affect the building process, you will want to take the season in which you're building into account.
Picking the Right Land for Your Custom Home
The location for your home is a very important decision to make as it will affect what you can do with the home structurally and aesthetically. The natural features on-site and the typography of the land will reflect how you can sculpt the home from the landscape. As you look for potential properties, think of the size of the lot, the direction the plot faces in terms of sunlight, as well as the natural surroundings.
Additionally, you should determine how close you want to be to other homes. If you want to live in a neighborhood, you may want to take a look at the style of the other home's in the neighborhood to determine if this style is in line with yours. Access to resources, as well as the surrounding area, should also be considered.
Speaking with professional builders and architects can help you find a plot of land that will work for your desired home design. Once you find a plot that you're interested in, you will want to find information on the zoning and the value of homes in the area. Consider talking to others in the neighborhood to get an idea of the location to figure out if it's right for you.
Designing Your Custom Home
Once you have all of the above steps completed, next step would be designing your home.  However, before we sit down and design your home you should come up with an architectural guide that displays your goals for your custom home.  We can then begin to work with our draftsperson to bring your concepts to life.  Building a custom home can be a long process, but it can also be a rewarding one.
Create a home that is literally built just for you with our team at Design Custom Homes. Contact us today to get started.
Search
Categories
Archives