Different Styles of Architectural Floor Plans for Your Custom Home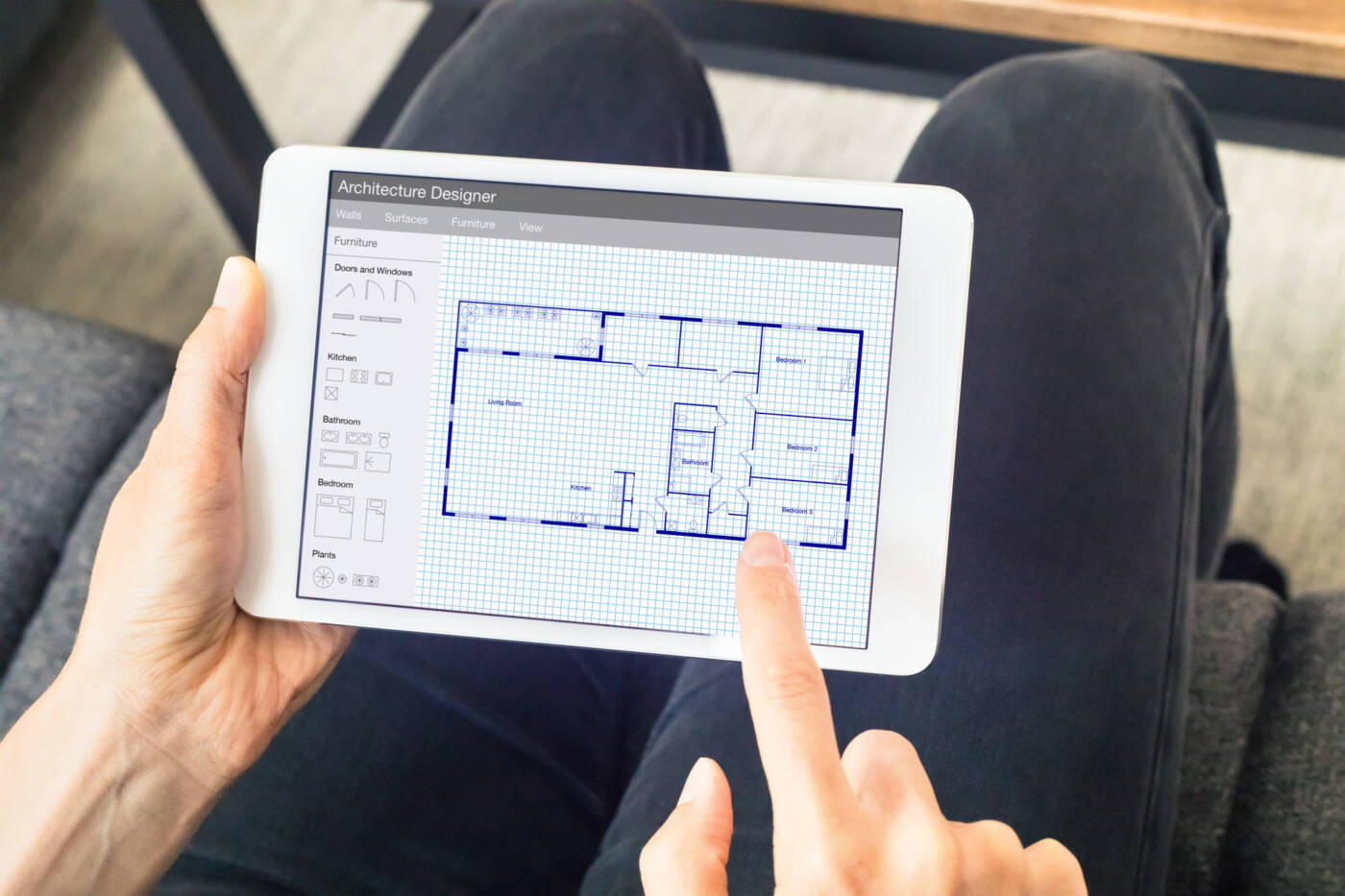 Designing and customizing every detail can create a home that fits all your wants and needs. This may sound like a dream and a fun, creative endeavor for many homeowners. For others, it sounds like a whole lot of stress.
When you build your own home, you have hundreds of choices, from tiny details to the overall design. And one of the first choices you'll have to make is the style of your floor plan.
Don't worry; you don't have to be a professional architect or interior designer. Let's break down the common architectural floor plans you can choose for your newly built home.
Colonial Floor Plan
Common in many parts of the Eastern United States, the Colonial floor plan features a symmetrical rectangular shape. On the exterior, you'll often find classic features like shutters, gables, and columns.
Inside, Colonial homes often have center hallways and large, square rooms on either side. In general, you'll find the living and dining rooms in the front of the house. In the back, you'll find the kitchen and den.
Upstairs, Colonial homes tend to have four rooms in a similar layout to the first floor. There are two bathrooms, with one off the owner's suite and the other off the hall.
Under the Colonial style umbrella, you can find popular styles like Georgian, Cape Cod, and Federal. There are also specific regional styles, including Southern, Dutch, Spanish, German, and French.
Ranch Floor Plan
Well-known for their sprawling one-floor layouts, ranch homes are found throughout the country. Ranches are great for young couples and families. They're great for older adults because of their easy accessibility.
The simplest ranch floor plans create a straight line. In contemporary architecture, you can find a variety of formations. Popular styles include L-shaped, H-shaped, and U-shaped ranches.
In a ranch, all the bedrooms tend to sit together on one side of the home. The owner's suite often sits at the end of the wing. The other bedrooms line the hall leading to the master.
On the other end of the home are all of the living spaces. Many ranch homes feature open floor plan architecture to make the home appear larger.
Common ranch styles include the California ranch, the Suburban ranch, and the Storybook ranch.
Traditional Floor Plan
The traditional floor plan's lasting popularity is no secret. Also called a closed floor plan, this style features separate rooms and designated areas enclosed with walls.
This style is the exact opposite of the recent style of open floor plans. Traditional plans are ideal for those who like to keep spaces separate and organized. Especially if with expensive pieces you don't want out in the open.
Upon entrance, you'll often walk into a foyer. Traditional floor plans often have the dining and living rooms at the front of the house and the den and kitchen at the back. These homes can have one, two, or even three stories.
Traditional style architecture includes the popular farmhouse and country styles. Also included are Victorian, Craftsman, cottage homes, and gothic architecture floor plans.
Contemporary Floor Plans
Gaining momentum every year are contemporary homes and styles. The style is often used with modern style; however, the two have separate definitions. Contemporary architecture features curved, clean lines and current trends.
Contemporary floor plans will have asymmetrical designs, more angles, and bold shapes. You'll find wide-open spacious rooms, high ceilings, and lots of windows to let in natural light.
If the home has two floors, you may also find two-story foyers and two-story great rooms. In these homes, the kitchen and great room may be connected to be one wide open room.
You may even find a contemporary floor plan where the entire back of the home is one large room, including the kitchen, den, and dining room. These are one of the best architectural floor plans if you want a highly customized home.
Contemporary styles can range from the ultra-sleek and modern to the more traditional New American house style.
Mid-Century Modern Floor Plans
As stated, modern architecture often gets included and confused with contemporary architecture. However, in an architectural sense, modern refers to modernist or mid-century modern style.
These homes used a lot of steel, glass, and reinforced concrete. The style also employed minimalist design principles. Though popular throughout the 1950s and 1960s, this style is on the rise for its clean, simple, and lasting designs.
Mid-century homes often have either single or two floors. The first-floor living area features spacious and open floor plans. A combination of living and dining rooms with the kitchen is common.
Walls of glass windows to let in nature and light are common. And large patios round out the concept of indoor-outdoor living.
Mid-century is style within itself but is closely related to art deco and minimalism.
European Floor Plans
If a more world look is what you prefer, then a floor plan inspired by European architecture might be right for you. These homes feature architecture influenced by the styles of countries like France, Spain, Italy, and England.
When building your home, you can bring as many or as few architectural features into your home. Many people take inspiration rather than recreating traditional European homes.
So these floor plans may be laid out similar to American homes with influences in the details.
Spanish and Mediterranean styles include open and airy spaces, soft arches, and columns. English Tudor homes feature divided rooms, tall narrow windows, and wooden beams.
French-inspired homes are popular in America, borrowing elements from Baroque, Rococo, Providential, and Renaissance. Across all architectural styles, French design tends to be more formal and classical.
So Many Architectural Floor Plans to Choose From, Which Is Right for Your Home?
When many people imagine their dream house, they think of color schemes, furniture, and how much natural light the rooms get. The dream kitchen and sunny living room may exist separately in your mind.
But when you build your home, the floor plan is one of the earliest and most important decisions you make. And with so many architectural floor plans to choose from, it can be an overwhelming decision.
No matter which style you choose, we're here to turn your dream home from an idea to reality. Contact us to discuss new construction and remodeling options today!
Search
Categories
Archives