Tips and Tricks for Building a Home
Building a house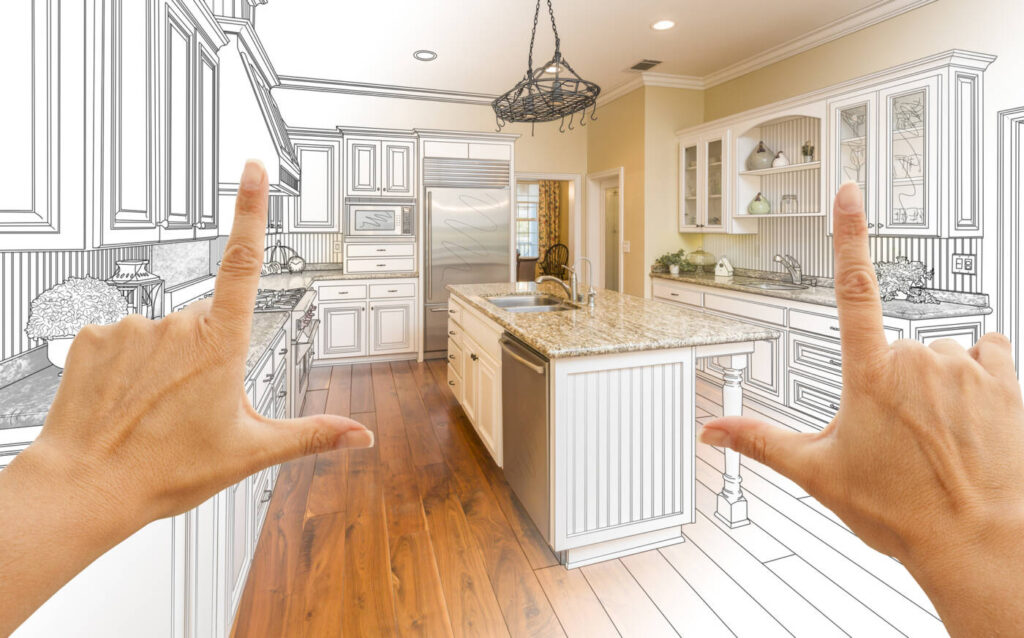 is becoming a popular alternative to buying a house. In fact, with new homes, you can expect fewer repairs and less maintenance, which is appealing to buyers if you are planning to resell your home. However, there are many things you need to take into consideration when you are building a home.
Do you want to learn more about building houses and how you can make designing your home a simpler process? Keep reading these house building tips and tricks to learn more.
Set a Budget
One of the most important things you can do before you begin building a home is set a budget. This is important as home building expenses can add up very quickly. By setting a budget, you will be able to decide what types of features you can afford and you will be able to begin finding a custom home builder that fits your budget.
Something important to understand is that your budget is the limit. If you want to completely customize your house, you can do whatever you want to within your budget.
If you want to stick to a budget, you can find some saving ideas that will help you save money when building a custom home.
Find Your Perfect Location
Once you have set a budget, you want to find your perfect location for a home. This is almost as important as designing your house because the location of your home is everything. However, your budget will play a big role in where you can build your home.
If you are building a custom home, you can choose to build your home in an area with a great view. You also want to consider what type of neighborhood you will be living in, how close you are to town, and more.
When you are looking for land to purchase, you can try to spend some time in the area to make sure it is a place you would like to live.
Choose Your Contractor Carefully
Another important tip to follow when you are building a home is to choose your contractor very carefully. While you may want to save money by hiring a less expensive contractor, you may find that they offer lower-quality buildings and take shortcuts.
By carefully choosing a contractor that is professional and reliable, you can be sure that your home will be built with the highest quality.
Take Your Time
Many homeowners try to rush through decisions to make the home building process go faster. However, it is best to take your time when you are building a house.
Rather than rushing through the details, you can carefully consider each design and decision that will go into your home. By taking your time, you will be sure to love the result of your home.
While it may take more time in the beginning, carefully making your decisions means you will be happier with the result of your home and it is less likely that you will want to make changes in the future.
One thing that can help you make design decisions is looking at online galleries of other new homes and finding features that you would like to include!
Don't Focus on Resale
When people are building their homes, they often focus on things that will affect the resale value of their homes. For example, they may want to add a mudroom just in case they sell their home in the future.
However, if you are building your dream home, you want to include the features that you want, not that other buyers would potentially want. By focusing on your personal preferences, you can build a home that you absolutely love!
For example, if you really love a unique tile design and want to include it in your house, you should! Rather than worrying about what other people will think, focus on the things that you really want.
Overestimate on the Timeline
One great tip to follow when you are building a home is to overestimate the timeline. Many contractors will give you an estimated timeline of when your home will be complete, but these typically get pushed back at least one or two times.
By being generous with the timeline, you will be pleasantly surprised if your home is completed beforehand! Plus, you will not have to worry about making plans for your home that will have to get pushed back.
For example, if you have furniture or appliances being delivered to your new home, it may be best to have them delivered after the estimated completion date.
Avoid Shortcuts
Finally, you want to do your best to avoid any type of shortcuts. While many people believe that new homes will not have any mistakes or major issues, this is not always the case. Especially when you choose an unreliable contractor, you may find that they take shortcuts to save time and money.
To avoid problems coming up in the future, you want to make sure your contractor will perform high-quality work and will not take shortcuts when building your house.
Find the Best Home Builder and Start Building a House Today
When you are building your home, you may feel overwhelmed with how many decisions you need to make. However, by following each of these tips and tricks while you are building a house, you will find that the process is a lot smoother and less stressful.
When you are choosing a home builder for your upcoming project, you must choose a reliable and professional company to work with. If you want to build a custom home in DeForist, WI, Design Custom Homes can help!
Contact our team today to learn more about how we can help you with your new construction home and how we can turn your dream home into a reality!
Search
Categories
Archives