The Top Interior Colors for Homes in 2021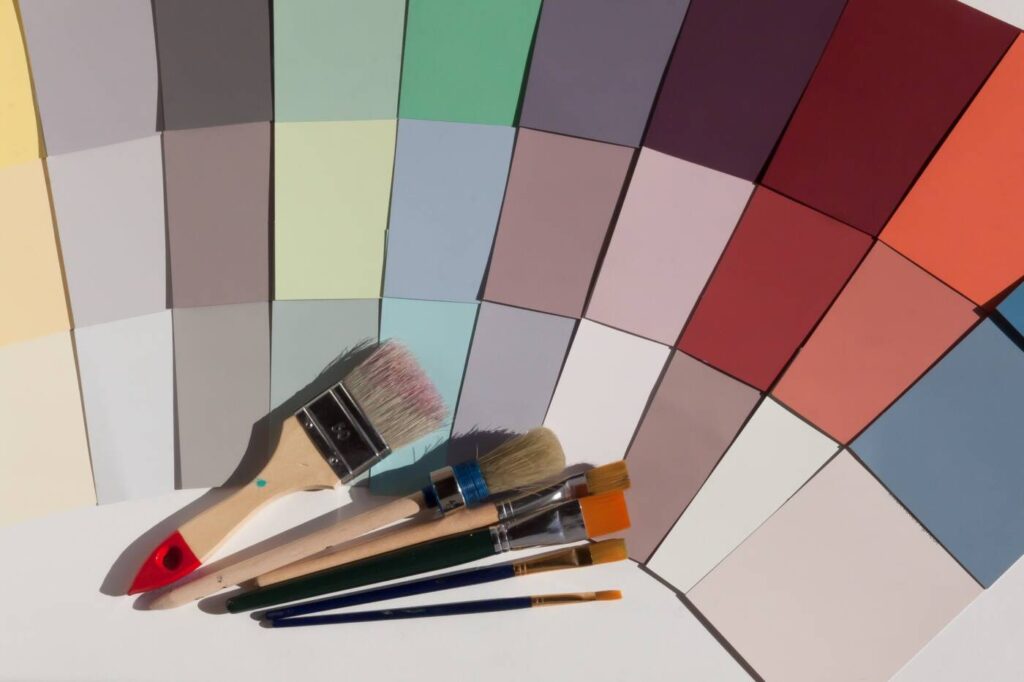 Whether you're renovating an existing home or building a new one, one decor decision that reigns supreme is the paint colors you'll use throughout your home. Home colors, like other design elements, have trends and evolve with time.
Interior painting is one way to have a huge impact on your home, new or existing, without it being a major renovation. If you're looking for ways to make your home more modern or more on-trend, you should consider looking at the top interior colors of 2021.
Read on to learn more about the interior colors for 2021 you could use for painting your home.
Seafoam Green
After spending so much time at home during the pandemic, designers love peaceful soft colors like a creamy and gauzy seafoam green. This isn't your grandma's seafoam that feels too yellow or brassy.
Try using this version to saturate a room soothing color. This version of seafoam is light and creamy and perfect for a bathroom or bedroom. Designers are even using it beyond the walls and painting the baseboards and all moldings the same color.
Urbane Bronze
Want to do a dramatic moody room that somehow also feels connected to nature? Urbane Bronze is the color for you. This color of the year modernizes dark and dramatic to sophisticated. While it might be in the navy family, it has rich gray undertones.
You could use Urbane Bronze for a dramatic and cocoon feeling in your dining room or master bedroom. This color pairs well with natural elements. Try natural woods, marble, and even metals to coordinate and decorate with this paint color.
Pale Apricot
Not quite peach, not quite orange, and not quite pink. Pale apricot is a soft peachy color that creates its own aura for a space. This soft, delicate color works in so many spaces. It might even be the kind of color you might opt to paint throughout a big area of your home.
The pale apricot pairs well with natural unbleached woods. It also coordinates well with leather and natural cottons. This also is a lovely color for a baby nursery or guest bedroom.
Leaf Green
There's no doubt that this year, many of the colors of 2021 are inspired by nature. Leaf green is a good example of this. This color, much bolder and even brighter than the seafoam green already mentioned on the list, resembles the leaves in a spring garden.
Be careful to avoid the green from getting too strong of yellow undertones. You want to avoid the shade of green from looking too fluorescent.
Blush
There are many who believe that pink is the new black. This soft pink, renamed a pale blush, is treated as a neutral in many modern homes. This isn't a Barbie or even a little girl. This is the palest creamiest version of pink. Imagine the slightest blush of the cheek.
In many on-trend homes, this version of blush is showing up in spaces that previously were painted all white.
Blues and Greens Together
After living through over a year of pandemic life, many designers are bringing the outside in. Pairing together shades of blues like water sources and greens from nature, designers are mimicking the feel of the outside on the inside.
The trick of pairing these two families of colors is using many shades and tones of the colors together so you truly get the feeling that nature has come inside.
Chalky White
White is not just white anymore. Instead, there are tons of variations in white that have made this new chalky white quite popular this year. Instead of being the start white of the past, this chalky white has warmer undertones.
Chalk white as the name implies is also often shown in a matte finish instead of a finish with any kind of sheen. Also, chalky white is showing up in textures too with limewash or Roman clay.
Chocolate Brown
You might not be old enough to remember the groovy use of brown, green, and orange from the 1970s. It was the rage. Brown is back, but don't fret, it's absolutely nothing like the past. This new version of brown is a rich chocolate brown.
Imagine the creamiest milk chocolate and some undertones of dark chocolate. This version of brown will show up for designers on walls, furniture, and decor this year.
Jewel Tones
You might think of royalty or court jester hats when you imagine jewel tones. This year's jewel tones are more nature-inspired. You'll still see the rich deep colors associated with jewel tones. However, this year's jewel tones feel like they could also be a part of an outdoor scene.
Imagine the rich, deep blues of the water. Add deep greens found deep in the forest. Then add that mustardy gold to the mix. If you expect some form of red or magenta with your jewel tones, you won't be disappointed this year. It might not be red, but you'll find deep cranberry and dark Fuschia as a part of this combination.
Colors in Darker Hues
If you've always been a little afraid to embrace the darker paint color, now is your year. Grab the blues close to navy and go several hues darker.
Everything from furniture and decor, to walls, is showing up a darker hue and bringing the drama right along with it.
Choosing the Best Interior Colors for Your Home
Changing interior colors for your home can have a real impact without having to do major construction. You can also use these colors on furniture and through other decor pieces to modernize your home for 2021.
If you want help with remodeling or a construction project in your home, we can help. Contact us today to talk about how we can make your home dreams come true.
Search
Categories
Archives