The Rewarding Benefits of Building a Custom Home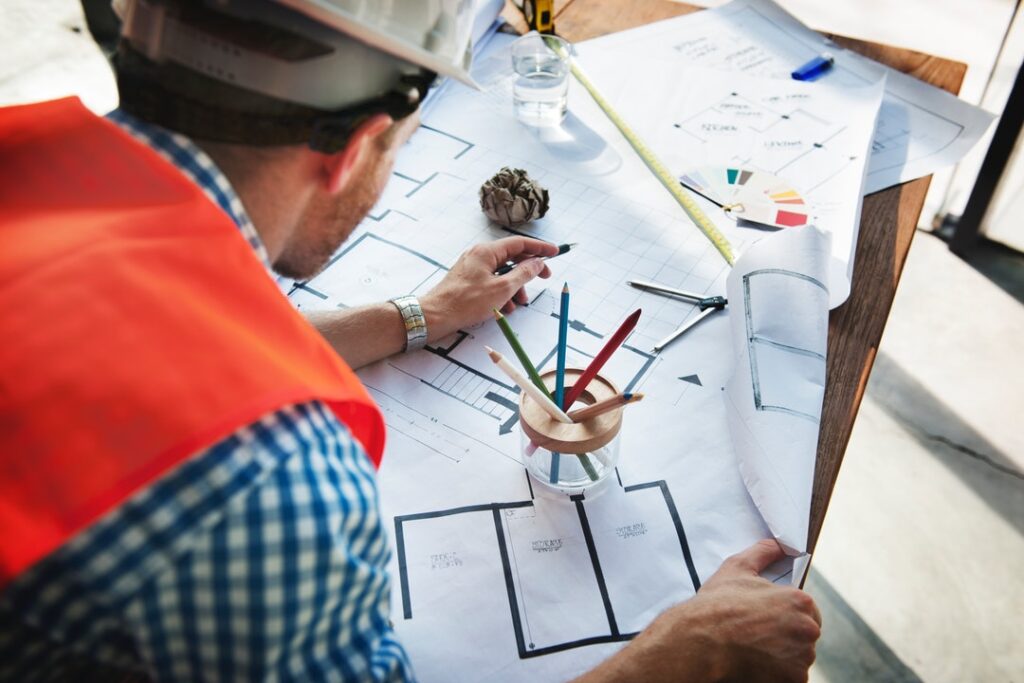 The amount of custom homes built has increased to over 20% of all single-family homes. Custom homes can be personalized and can fit any budget, so they are gaining in popularity with new home buyers.
Building a custom home also comes with many financial and personal benefits.
Do you want to learn more about the reasons why you should choose a custom home builder for your dream home? Keep reading these rewarding benefits of a custom home.
Completely Personalized
One of the biggest benefits of building a custom home is that it allows you to completely customize your home.
No matter what features you want to include in your home, you can find a custom home builder to help you create a home that fits your personality perfectly.
You can choose whatever materials, appliances, and layout that you want. Many people who have ideas for a dream home may never find a pre-built house that fits each of their personal preferences.
However, with a custom home builder, you can create your perfect house!
Options for Any Budget
Another huge benefit of building a custom home is that there are options available for any budget. Most people believe that custom-built homes are much more expensive than other pre-existing houses.
However, this does not have to be true! Your budget is the limit with a custom build, so you can decide how much you want to spend.
For example, if you have a smaller budget, you can pick and choose which features are most important to include in your home and which features you could live without.
If you have a large budget, you can spend as much money as you want to create a dream home. Be sure to talk with your custom home builder about your budget before you begin building your new home.
More Functional
Custom-built homes are typically much more functional than other pre-existing homes. Each family has unique needs, so your house must have a floor plan that meets your needs.
When you build a custom home, you can create a floor plan that makes the most sense for your family. This means you can create an open layout if you would prefer. Or, you can choose to have spaces that are more closed off and separated.
You can also customize your home based on your needs. For example, if you have a large family, you can add more bedrooms to a custom home to make sure you have enough space.
Regardless of what your needs are when you are building a house, you can make your home more functional when you do a custom build.
High-Quality Construction
Something that makes a huge difference in the overall quality of your new home is the quality of construction materials that you use when you build it.
While you may not know what type of materials were used in a pre-built home, you can be sure to hire a custom builder that uses the best fixtures and materials.
You can also find custom home building services that will not cut corners when they are building your home. This will result in fewer repairs and less maintenance in the long run. It will also ensure that your home is built to last for a lifetime.
Property Selection
When you build a custom home, you have more options for a property that you can select from. You may find an existing home that you love, but if you do not like the neighborhood or the property, it can cause problems in the future.
Instead, you can choose your perfect property and then build a custom home on that land. You will be able to choose the location for your house that has the best neighborhood, great views, and whatever else is important to you.
Fewer Sacrifices
Another important aspect of building a custom home is that it requires you to make fewer sacrifices. When you are looking at pre-existing homes on the market, they will rarely check all of your boxes.
For example, you may find a home that you love but lacks the property that you are looking for. Or, you may find a perfect home that does not have the kitchen you always wanted.
By building your custom home, you will not have to sacrifice any of the features that you want in your home. Instead of buying existing houses on the market, you can build a home that fits all of your needs.
Newest Technology
Finally, building a custom home means that you can incorporate the newest technology into your house. Because it can be difficult to integrate new technology into old houses, doing this while you are building is much easier.
Whether you want smart technology, newer appliances, or anything else, you can include these in your custom home.
Build a Custom Home Today With Design Custom Homes
When you are building a home, having a custom home builder can help you create your dream home. Not only will you be able to completely personalize your home, but you will also be able to find options for any budget.
If you want to build a new home in Wisconsin, you must find a high-quality builder, like Design Custom Homes. Our team can help you create a beautiful custom home that fits your budget and utilizes the newest technology.
Contact our custom home builders today to learn more about our services and to get started with your new home.
Search
Categories
Archives