7 Must-Have Features for Your New Custom Home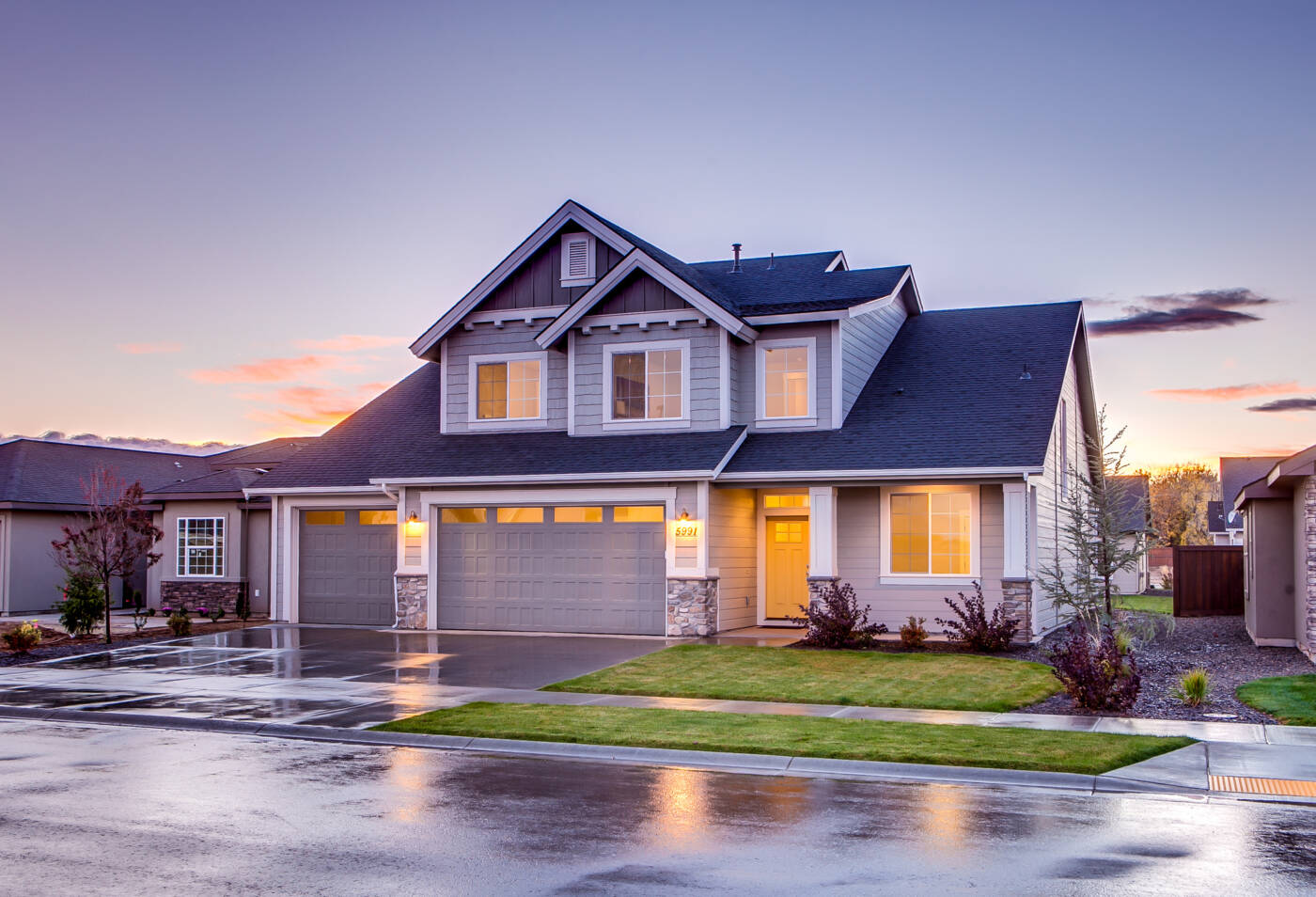 Over 7 million single-family homes were built in the last 10 years in the US.
Creating and building a home is an exciting transition for any family. It feels special walking through the doors of a home you put your thought and personality into.
Even though it's thrilling, building a home can also be overwhelming. You want everything to be perfect and just how you imagined it.
We're here to help you remember seven must-have home features that you can't forget in your new custom home design. Your dream home awaits!
1. Creative Hub and Office
In the past year, we've seen the importance of being able to work from home. Having a personalized creative hub and office is a must.
This space will allow you and other family members to dive deep into your work or creative pursuits. You'll need a desk or 2, comfortable seating, a whiteboard, office supplies, and bright lighting.
For the office in your new home, install large windows to bring in plenty of natural light during the day. The sunshine will bring in a fresh wave of motivation and creativity as you complete tasks.
Besides being an office for the parents, a chill office space is also a great spot for the kids to complete their homework.
2. Outdoor Living Space
Make any home feel like a luxury home with a large outdoor living space. These spaces can be as simple as a brick patio or as grand as an elegant sunroom. No matter what, build a natural oasis onto your home.
Consider your location and average climate when creating your outdoor space. This is especially important if you experience the full range of seasonal changes.
If you live in warmer states, such as Florida, you'll want shade and a place to keep cool while experiencing the natural elements. Consider installing an awning and large fans.
Does it tend to get cold where you are? Install central heating to keep you warm as you enjoy your coffee on winter mornings.
Take the necessary safety measures to preserve your outdoor space if your area experiences extreme weather conditions at times.
3. Large Walk-In Pantry
A walk-in pantry is a must-have, especially for large families. A cluttered kitchen will have your family feeling smothered when trying to enjoy meals. Use a walk-in pantry to organize your snacks and kitchen appliances.
When designing the pantry, decide what type of storage you'd like to include. Choose from open shelving, sliding drawers, and cabinets with swinging doors.
If you have small, sneaky children or naughty pets, it's best to use cabinets with doors. This way, you're able to keep the snacks safe from thieves.
Use open shelving to store kitchen appliances you don't often use. These appliances may include waffle makers, blenders, and pasta machines. There's no need for these appliances to be crowding the counters.
4. Home Gym
One of the best home features is a custom home gym. Yes, you should have a gym even if you aren't caught up on your fitness game.
Customize your gym to fit whatever workouts you like to do, for whatever fitness level you're at. Some people enjoy having heavy-duty weight machines while others keep it simple with small hand weights and a treadmill.
If you enjoy following along with workout videos, install a television in your home gym. You can also use it to watch your favorite sitcoms to distract yourself on the treadmill. We won't tell anyone your secret.
Are you a fan of zen workouts? Create a moody gym space with dim lighting, yoga blankets and blocks, and your favorite mat. Don't forget a stereo to listen to calm music as you stretch.
5. Luxurious Main Bathroom
Because you're working so hard to create the perfect home, spoil yourself with a luxurious home bathroom. This will be your mini sanctuary away from the family chaos.
Install white quartz countertops and a large tub with jets. Save space for a ceiling-to-floor window by the tub, complete with frosted glass to add a hint of privacy.
Don't forget the mood lighting LED strips around the parameters of the ceiling. The dim lighting will relax you as you clean off in your walk-in glass shower.
6. Custom Home Wet Bar
When designing your home, add a custom home wet bar. A wet bar includes a sink, a fridge, bar space, and an ice maker. You'll be the host with the most!
Show off your taste in home appliances by installing a stainless steel mini-fridge and a built-in cabinet ice maker. Not only is it convenient when mixing drinks, but it also looks snazzy.
To keep glass bottles and special glassware safe, build large, elevated cabinets with glass doors. Guests will be able to catch a peek of your drink collection as they pass through your home.
Do you have an eclectic collection of neon signs and old paintings? Hang them in your bar area for a funky feel.
7. Oversized Garage
There's never enough garage space in the home. Build an oversized garage to store your vehicles, lawn equipment, and sporting goods.
Most families can agree garages become messy much too quickly. Avoid clutter by installing custom shelving. Label the shelves, and buy bins for smaller items.
Include a work desk if anyone in your family enjoys completing handy projects. Complete the work area with storage for all of your tools.
Must-Haves for Your New Custom Home
Designing and building a new custom home has never felt better with the above must-have features. You'll be living in luxury in no time.
Create a personalized home with a custom gym and office space. Elevate your home even more with a walk-in pantry and beautiful outdoor living space. Relax in the evening at your home bar or in your luxurious main bathroom.
Is creating your dream home more difficult than you expected? Design Custom Homes is here to help. Check out our full list of building and remodeling services, and contact us today to get the job started.
Search
Categories
Archives