7 Essential Maintenance Tips for Your Custom Home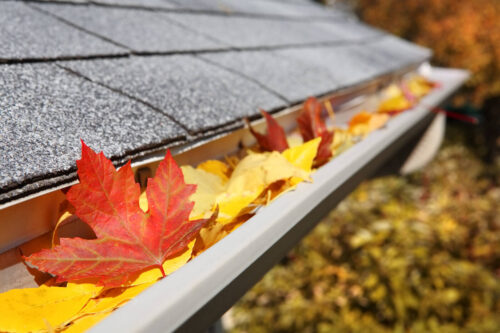 There are a lot of good reasons to build a custom home. For some buyers, it's much easier and less stressful to build a home than to compete with other buyers in a hot real estate market.
Building a brand new construction home also means purchasing a house that's never been lived in before. You don't have to worry about previous homeowners, hidden damages, weird stains, or any other unsettling issues.
However, if you're going to invest in a custom home, it's important to learn how to take care of it properly. You need to keep up with your regular home maintenance to ensure that your new house retains its value and condition.
We want to help. Keep reading for 7 essential maintenance tips for your brand new construction home.
1. HVAC Systems
First, let's take a look at your heating and air conditioning unit. No matter where your custom home is located, you probably rely on both systems to keep your home comfortable throughout all four seasons.
If your HVAC unit stops functioning properly, you're going to have problems. For example, if your furnace stops firing during the coldest part of winter, your pipes could freeze. This means no running water.
To maintain your HVAC system, we recommend regularly changing out your filter. This will make your unit run more efficiently, which will elongate its lifespan.
You should also ensure the outside air conditioning unit is clear of dust, dirt, and debris. This includes the condenser coils.
If you're not sure what you're doing, call a local HVAC service provider to come out every few months for regular home maintenance.
2. Roofing
One of the most important home care maintenance tips is to preserve the quality and condition of your roof. Roof damage is caused by a number of issues, such as:
High winds
Hail
Snow and ice
Falling branches and other debris
Extreme heat and exposure to the sun
Time
While minor roof damages may not seem like a big deal, they can lead to expensive problems down the road. For example, small leaks can result in water damages, mold, wood rot, and more.
We recommend getting your roof inspected every three months or after major bouts of inclement weather.
3. Gutters
Do you clean out the gutters of your new construction home regularly? Even if you don't live next to big trees that lose their leaves each year, dirt and debris can collect in your gutter system. Over time, this can lead to inadequate water flow.
If your gutters are clogged up, water will spill over the sides of your gutters during heavy rainfall or while snow is melting off your roof. This water will land at the base of your foundation, which can lead to negative drainage issues and water leaks in your basement/crawlspace.
If you don't feel comfortable climbing up on a ladder to clean your gutters, hire a contractor to do the work for you.
4. Landscaping
Did you know that curb appeal is a major contributing factor to the value of your property. Your home's exterior and yard say a lot about the quality of your home care.
Landscaping includes everything from keeping the grass mowed to pulling weeds. However, you also need to:
Trim hedges, shrubs, and bushes
Prune trees
Rake leaves
Water your lawn
And more
If you like the idea of growing flowers, fruits, or vegetables, take a look at these helpful gardening tips. Additionally, pay attention to negative drainage. If the landscaping near the foundation of your home drains toward your house, it can lead to water leaks and foundation issues.
5. Pet Dirt, Dander, and Damage
When you build a custom home or buy a brand new construction home, you want the "new feeling" to last as long as possible. With proper home maintenance, this is more than possible, even with pets.
Though pets can be dirty and destructive, there are steps you can take to minimize their negative impact on your new home.
To protect your flooring, sweep and vacuum at least once a week. You should also shampoo your carpets every couple of months.
Pet owners should also replace their HVAC filters more regularly, as pet hair and dander will collect quickly through the air duct system.
Finally, know your pet's flaws. Learn how to correct bad behaviors like chewing, scratching, and digging.
6. Appliances
One of the best things about building a new construction home is that it comes with brand new appliances. Modern appliances are more intuitive and efficient. They also come with smart technology which can make your life a lot easier.
If you want these appliances to last, you must include them on your custom home maintenance checklist. Many appliances like ovens, dishwashers, and washers have self-cleaning settings that will make your job simpler.
Clean your appliances once a month to maintain the quality of your most valuable components.
7. Plumbing
Finally, when it comes to interior maintenance, your plumbing should never be overlooked. Make sure your pipes are well insulated for long cold winters. Although, new construction homeowners rarely have to worry about frozen pipes.
However, clogged drains have the potential to affect homeowners of all kinds. In some cases, having a garbage disposal in your sink can exacerbate your vulnerability to clogs.
We recommend using liquid enzymes designed to eat through organic materials in your drain without causing any damages to your plumbing. These are not harsh chemicals, which means they're easy on the environment.
And of course, if you have a major plumbing issue, call a professional plumber. They have the knowledge and tools to ensure your drains are clog-free.
Are You Taking Good Care of Your Custom Home?
Being a homeowner is a big responsibility. Like buying a brand new car, building a custom home requires even more care. It's up to you to maintain the new condition of the house.
We hope our new construction home maintenance tips provide the insight and guidance you need to keep your home in perfect condition. For more help, check out some of our available services.
We can help you with bathroom and kitchen remodels, additions, basements, porches, and more. Contact us today to get in touch with a specialist to start talking about making your vision a reality.
Search
Categories
Archives