7 Compelling Reasons to Build a Custom Home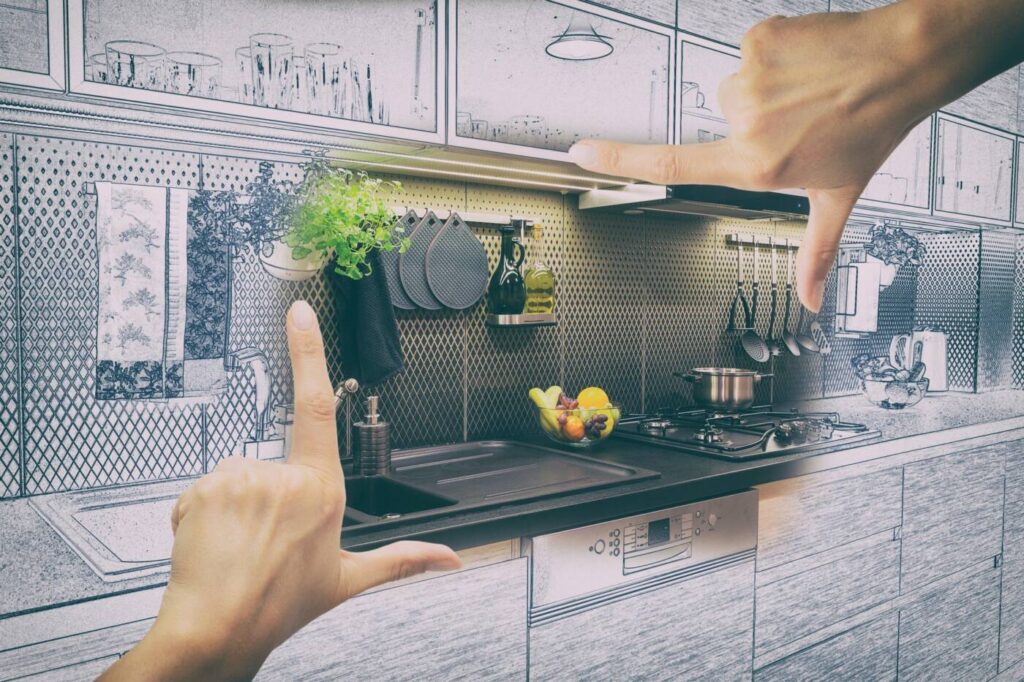 Buying a home is a big step at any stage of life. Perhaps the kids have left the nest and you're ready to downsize, or you're a first-time home-buyer and you are planning for a family of your own. Whatever the reason, this is a special milestone in your life.
According to a recent study, 63% of millennials regret the purchase of their home. Many buyers rushed their decision, didn't do enough research and underestimated the costs.
Building your own custom home is one of the best ways to manage your expectations and ensure that you love every inch of your home.
If you're interested in buying a home, you may want to know the many reasons and benefits of custom building a home.
Keep reading to learn seven amazing reasons to buy a custom home.
1. Personalize to Suit Your Style
One of the biggest advantages of building a custom home is the opportunity to make it your own.
You can personalize your custom home to suit your style and make it as unique as you like. Even if you don't have any interior design skills, an experienced interior designer can help you bring your design dreams to life.
A custom-designed home allows you to bring elements of your personality into your living environment.
This can help you live in a way that compliments your lifestyle. If you work at home, you can create a quaint home office. If you enjoy reading, you can build a reading nook. The possibilities are endless and they can make your living space ideal for your needs.
The best part is, you won't find another house design like yours. You can rest assured that your home is one-of-a-kind.
2. Control the Cost
Another reason why you should consider custom building your home is that you get to control the cost.
Studies show that 28% of homebuyers go over budget when buying a house. With custom building, you get to control how much you spend, and at what pace.
You can decide on your materials and break the construction down into phases. Once one phase of the construction is finished, you can revisit your budget and see where you need to make revisions. If you overspend in one area, you can take the time to make adjustments and move your savings around in the next phase.
When custom building a home, you can also control where the budget is allotted. If you prefer more quality and detailing in your backyard area or chef-style kitchen, you can dictate where your money goes.
3. Ensure Quality Materials
Unless you are an expert builder, it is difficult to tell the quality of the structure and the materials on an existing home. It may look like it is in good condition but, there may be structural problems down the line that could cost you a lot of money.
When designing your own home, you can use high-quality materials and quality craftsmanship. You can also include custom home features such as an outdoor kitchen, wine cellar, heated floors, or a game room. The possibilities are endless to customize your home.
With custom features, you will be able to enjoy and utilize the spaces in your home for years.
If you are ready to build the home of your dreams, check out some of the top must-have custom home features.
4. Move-In Sooner
One of the disadvantages of buying an existing home is that there are likely to be renovations needed before you can live in it. If your floors or bathrooms need to be redone, this can create a hectic living environment until the renovations are finished.
A new construction home, especially a custom-built one, will be ready to move in upon completion. It also won't need renovations for a long time.
You can also get the added benefit of using the latest appliances, technology, and safety systems for your home. These are all tailored to your needs.
5. Enjoy Eco-Friendly Options
A new home calls for upgraded features when it comes to materials, appliances, and energy options. There are many new, environmentally-friendly features for your home that will help you save on energy.
There are energy-saving appliances, solar panels, and sustainable building materials are all eco-friendly practices that you can incorporate when custom building your home.
6. Pick Your Ideal Location
The most obvious reason to build a custom home is that you get to pick the home's location. Many buyers find the perfect home but it's outside of their ideal area. Or they cannot find their dream home in the location that would be beneficial if starting a family.
A custom home gives you the best of both worlds. It also lets you arrange the house on the plot so that you get optimal sunlight, views, and use of space.
Be sure to discuss your needs with your builder. There are also important questions to ask your builder to ensure that you get what you want on your plot of land.
7. Retain Long-Term Value
While some may argue that a custom home can be more expensive than an existing home, it is important to remember that a custom home will retain its value over time.
The right custom home company can ensure that the customization that you put into your home will have long-term value when it's time to sell.
Refutable Reasons to Build a Custom Home
If you want to design the home of your dreams, a custom home can help you achieve this. A custom home allows you to express your style, use eco-friendly options, control cost, retain value, choose your location, and use the best quality materials.
If you want to make a house into a home, a custom design can help you create a space that is perfect for you.
Check out our website for a full list of customization services today!
Search
Categories
Archives