Existing vs. Custom Home: Which Is Better for Me?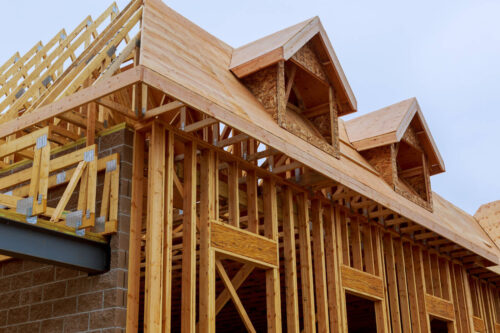 If you've been thinking about buying a new home, you've likely noticed that the real estate market has been a bit crazy since the outbreak of the coronavirus pandemic. With low mortgage rates, low inventory, and high demand, a perfect storm was created for a strong seller's market.
While this is great news for people trying to sell a home, it can be beyond frustrating for those in the market for an existing home.
For this reason, many people have started considering another option: building a custom home.
Are you wondering whether a new construction custom home or an existing home is better for you? Let's take a look at what you need to know to make an informed decision.
Buying an Existing Home
If you're thinking about moving, probably one of the first things you thought about was buying a house. There are definitely some scenarios where buying an existing home might make sense for you. However, there are also some drawbacks that are worth considering, as you might realize that building a custom home is more suitable to your needs and wants.
Advantages
One of the primary advantages of buying an existing home is that they are, on average, cheaper than building a new home. In 2020, the average cost of buying an existing house was about $391,900, while the cost to build a house was more than $485,000 on average.
Buying an existing house is also a faster process than building a new one. If you're starting a job in three months and you need to be settled into a new home before you start, buying an existing house likely makes sense. Otherwise, it would make sense to rent until your new home is ready.
There are also sometimes more options for existing houses in areas that are highly developed. Existing homes also tend to have more mature landscaping.
Disadvantages
It can be time-consuming and stressful to shop for the perfect house to buy. This is particularly true in the current competitive housing market.
You also most likely will have to compromise on certain aspects of the house, including the floor plan. You can also expect to run into more maintenance issues sooner rather than later since the appliances and home systems are going to be older than with new construction.
Lastly, existing homes are going to be less energy efficient than newer homes, typically. This means that, while you might be saving money on the sticker price, you could end up spending more money over all when you factor in utilities and other costs.
Building a Custom Home
There are a lot of compelling reasons to build a custom new construction house. Let's dive into both the pros and the cons to help you make an informed decision about your next home.
Advantages
Customization is one of the biggest advantages of building a home. It gives you the opportunity to personalize every little detail and create the dream home you've always wanted. There is even some options for customization with tract homes that are built in subdivisions.
When you build your own home, you have total control over the outcome. This simply isn't possible with an existing home.
Another major pro of building your own home is that it keeps you out of this ridiculously competitive real estate market. Rather than fighting with other buyers in a bidding war you can stay out of the way and create the house of your dreams.
Building a new home also means that there will be less maintenance and lower maintenance costs since all of the systems are brand new. The systems will also be energy-efficient so you will have lower utility bills than you would with an existing home.
Lastly, there is something special about getting to enjoy a new home. Many homeowners get satisfaction knowing that they are the first people to have lived in the home and used the systems.
Disadvantages
As with all things, there are also some downsides to building a home when compared to buying an existing one.
For one, it takes more hands-on effort to build a home. Along the way, you'll have to interface with a number of different people to ensure that you create the outcome you are looking for.
It also takes longer to build a new home than it typically does to buy an existing home. Depending on who you are and your personal situation, it's kind of a coin toss whether you will find building a new home or buying an existing one as a bigger source of stress.
You'll also need to think about the cost of landscaping and other unexpected costs that could crop up along the way. The cost and labor of preparing the land is also something you will want to be considerate of.
Is a New Construction Home Right for You?
As you can see, there are some compelling pros and cons for both existing homes and new construction homes. In the current real estate market, there is definitely something appealing about stepping out of the competitive pool of buyers and having the opportunity to create a house that you truly love. Otherwise, you could find yourself spending more money than you wanted to on a house you aren't particularly excited about.
At Design Custom Homes, our main priorities are to provide quality construction and extraordinary customer service to our clients in the Madison area. We pride ourselves on being able to provide both the confidence and direction you need to have a positive and fulfilling home-building experience.
Is it time for you to start building your dream custom home? If so, contact us today!
Search
Categories
Archives