5 Tips to Know before Building a Custom Home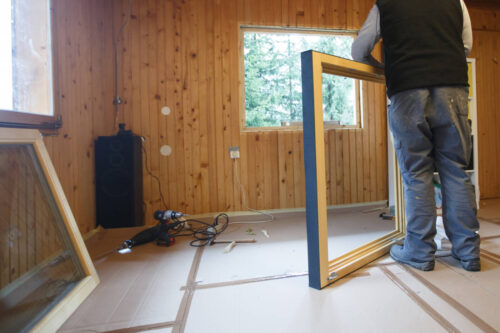 Today, people have 21% more home buying power than they used to. It gets no better than purchasing a new construction home if you really want to use your buying power to your advantage.
Investing in a new construction home allows you to move into your ideal situation while also building equity. We've got you covered when you need guidelines on building your new house.
Read on to understand what you should know if you're looking to build a custom home.
1. Start With the Right Land and Location
Make sure you have the best land before going all out with landing the right house.
Search for tracts of land located in areas that are appreciating in value. Study the property values in specific zip codes, and learn about their employment opportunities, zoned schools, tax rates, and other points of information.
Make certain that the land is lien-free and correctly zoned to build your new home. The land that you purchase affects so much about the quality and value of your home, so take whatever time you need to find the right fit.
2. Understand Your Room and Space Requirements
You need to be mindful of how much square footage and living space you're getting when building a new home. Think about what you need for your lifestyle, and how you expect your family to grow.
You might have small children now that will eventually grow to have more belongings and need more space. Perhaps you work from home and need space for a home office and storage.
Consider how many bedrooms you need and how much square footage. Assess the acreage and the size of the front and backyard.
3. Browse Some Home Floorplans and Layouts
Assess some floorplans and layouts for any property that you're looking into. These floorplans will let you know how the square footage is distributed and which rooms have the most space.
The floorplan acts as a baseline of what style you'd like from the home. For instance, you might want a more modern layout, while other homeowners may want traditional or custom-built floorplans.
Aside from 2D floorplans, many builders and architects today can generate some 3D renderings for you. You can look through some floorplans made just for your project or choose existing layouts as a starting point while brainstorming.
4. Speak to a New Construction Home Builder
It's important that you speak to some builders that can help bring your construction project to life.
Since you'll pay about $400,000+ or more for a new construction home, you can never be too careful about the builder that you hire. A new build house company will go through all of your options and come up with a game plan that'll serve you.
Ask about their experience in the industry and what sort of new construction projects they've taken on in the past. Consult with them one-on-one to learn what finishing touches they can put onto your home and why they're the most qualified to assist you.
5. Go on Some Home Tours
Never build a home without seeing some examples of what you'll get. You can tour some homes to get an example of what you might want from your new build home.
These home tours typically feature model homes that people can have built elsewhere. These models also act as a starting point, allowing you to mix and match whatever features you prefer.
Realtors and home builders today also create virtual tours that accomplish much of the same. Today's virtual tours are detailed enough to give you an idea of what you can get in a custom home.
6. Choose Modern and High-Tech Fixtures
When exploring new building home options, make sure that you're focusing on the fixtures that you include. Always go brand new whenever possible when purchasing a new construction home.
Smart home automation is closing in on becoming a $54 billion industry.
With smart home features, you won't have to manually control as many matters and can count on your home to serve you in a detailed way. For example, these systems can control your heating and cooling temperatures automatically both while you're home and away.
Smart home automation systems also allow you to control several features remotely, such as your lights, locks, security system, surveillance cameras, Wi-Fi, and so many other matters.
Choosing Heating Ventilation and Air Conditioning (HVAC) pros that are skilled will help you get the most up-to-date technology to keep your new home comfortable. Consider eco-friendly plumbing setups and lighting fixtures that are sustainable and good on energy.
The newer you build your home, the more quality years you'll get out of it.
7. Work With an Interior Design Expert
Finally, make sure that you get an expert touch when figuring out your interior decoration and function. Hire the help of an interior design professional to get your new home move-in ready.
They'll help you figure out which color schemes work, explore flooring options, and determine which window dressings are best. Working with these professionals creates flow and will help you improve your quality of life.
Build the Perfect Custom Home
Start with the points above as you look to build the perfect custom home. Buying your home and building it from scratch will give you a home that you're in love with for years to come.
Design Custom Homes is happy to assist you. Use our website to contact us, or pick up the phone and call (608)665-3740.
Search
Categories
Archives