5 Options for Financing Renovations to Your Home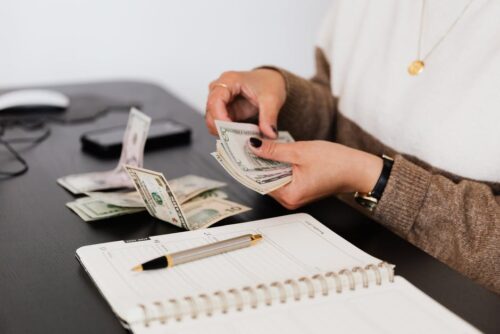 Did you know that in 2020, the average amount spent for people doing home improvement projects was about $8,000? From new flooring to bathroom remodels, upgrading your home is something you'll feel good about. In today's tight housing market, upgrading your existing home or building your own home is much easier than finding your dream home.
The problem? The $8,000 or more price tag is a good chunk of change and most people can't pull that out of their bank account.
The good news? There are options when it comes to financing renovations!
Keep reading for five options for financing renovations to your home.
1. Refinance Your Existing Mortgage
A cash-out refinance is a way of accessing your home equity with a low-interest loan for financing a home remodel. This type of refinancing is like a regular refinance with one difference. Instead of refinancing the total on the current mortgage, you'll take out a little more.
The difference between the mortgage and the money added to the loan comes back to you in cash. Are current interest rates lower than the rate you're paying on your mortgage? Refinancing could be a great option.
When you use the cash for home improvements and renovations, the interest on the borrowed money is often tax-deductible. Keep in mind that there are limits to how much you can add to your loan for renovations because most lenders want you to have at least 20% equity in your home.
Be aware that there are closing costs when refinancing your home loan. When looking at lower-interest loans, make sure you can break even on the loan within 30 months. Your interest payments through the life of the loan should be lower with the new loan.
2. Home Equity Loan
A home equity loan is different from a refinance because it's a separate loan from your mortgage. This loan uses the equity in your home as collateral against the money you borrow. You'll get the money in one lump sum.
If you're not interested in refinancing your mortgage but you want to use the equity in your home, a home equity loan is a good option. This is another type of low-interest loan when compared to a personal loan or using a credit card.
You can borrow up to 90% of your equity with a home equity loan.
3. HELOC (Home Equity Line of Credit)
Not sure you want to borrow a lump sum of money against the equity in your home? There's another way of tapping into that equity. It's a HELOC.
Using the equity in your home, you'll open a line of credit that works like a credit card. You'll borrow money for your renovations, pay it back, and withdraw more money if you need it.
As long as you're using the money for home improvements or renovations, the interest on the borrowed money is tax-deductible. With a HELOC, you can borrow between 80% and 90% of the equity in your home. This is a nice option if you're not interested in refinancing your current mortgage.
4. Credit Cards
You probably think credit cards aren't a great option for a loan, and you'd be right in most cases. Credit cards have high-interest rates compared to almost every other type of loan.
Sometimes, using a credit card isn't a terrible option. Are you only interested in painting the house or adding a window to an existing wall? Using a credit card is an easy option.
You won't have to wait for a loan approval, so you can start your project right away. After you ring up the card, look for another credit card that offers zero-percent interest for the first year.
You can then transfer the remodeling expenses on your high-interest card to the zero-interest card. This gives you a year to pay down or pay off the loan without interest. This can be a little risky if you can't find or qualify for a zero-interest card.
5. Personal Loan
One of the perks of a personal loan is quick processing and dispersal. Do you need a fast loan for an emergency repair that's turning into a renovation? Like a credit card, a personal loan puts money in your pocket quickly.
A personal unsecured loan doesn't borrow against your home equity or other collateral. You'll also have a fixed monthly payment.
If you don't have a lot of equity in your home, this makes a personal loan a good choice. Keep in mind that the interest rates are higher than loans secured against your home equity. Unlike some of the other types of loans, the interest on a personal loan is not tax-deductible.
Should We Renovate?
Do you love the current location of your home? Are you planning on staying in your home for the next five years or more? Will you still have a good chunk of equity in the home when you're done renovating?
If you answered "yes" to these questions, renovating is a great idea. You'll end up with the home of your dreams in the neighborhood you love without the hassle of moving.
Keep in mind that renovating kitchens and bathrooms gives you the most bang for your buck when it comes to selling your home if that's important for you down the road. Adding a pool almost never pays for itself, while upgrading to a chef's kitchen is a great investment.
Different Options for Financing Renovations
When it comes to financing renovations, there are many options from which to choose. Everyone's finances are different. Weigh the options and decide which one works best for your budget and financial situation.
Are you ready for some home renovations, room additions, or even building a custom home? Contact us for more information or answers to your remodeling questions!
Search
Categories
Archives