Understanding the Home Building Material Shortage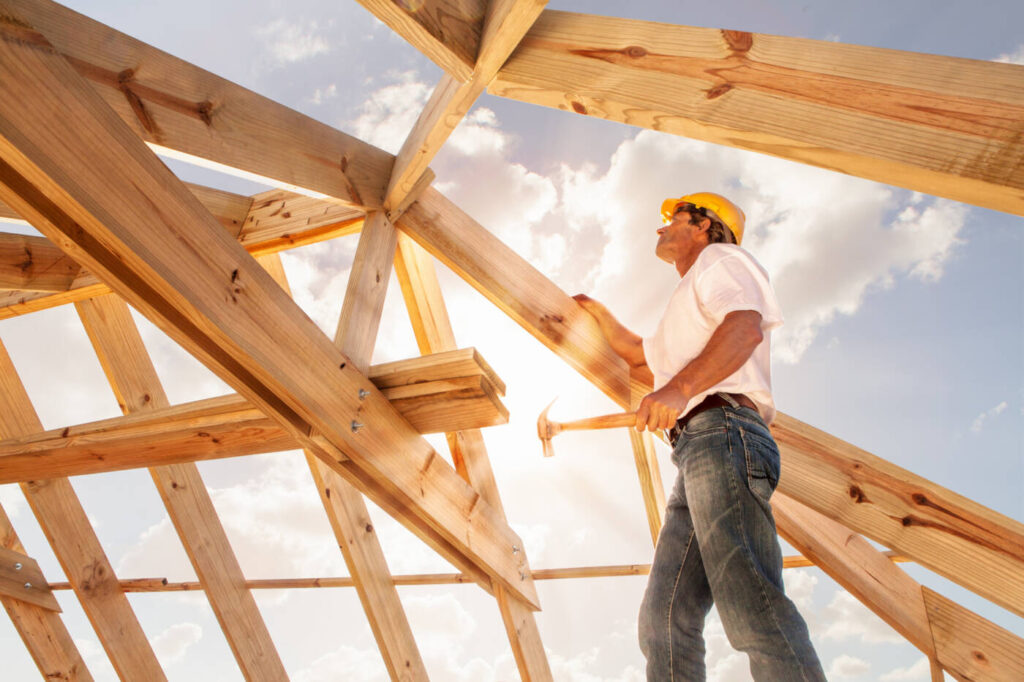 According to the National Association of Home Builders, the soaring cost of lumber alone has caused the average price of a new single-family home to skyrocket by almost $30,000. Other estimates have shown the impact on consumers could be even higher.
Have you already begun the process of building a home, or are you doing your research in preparation? Either way, the material shortage for lumber and other commodities can be confusing or even unnerving.
It's natural to have questions. What are the causes of the lumber shortage? How does it affect the home building process? Should you proceed with your project?
The good news is that you can understand the lumber shortage and its impacts. Once you are armed with more information, you will have a better understanding of the current landscape when building a custom home.
This can help you understand the challenges and the rewards. You can then proceed with your project, confident that you have a thorough understanding of the timelines and costs.
Read on to learn more about the lumber material shortage, its causes, and the outlook for the future.
Causes of the Material Shortage
If you ask casual market observers what caused the recent material shortage, they might just tell you, "The pandemic." That may be true, but it doesn't tell you specifically what market forces are contributing to the shortages. It also doesn't tell you how long it could take suppliers to rebound.
Lumber is far from the only commodity in short supply. But it has seen one of the most staggering price jumps on the market. By May 2021, prices were seven times their low from April 2020.
There are many causes of lumber shortage. In fact, the roots go back to the previous housing boom. After the housing bubble popped in the mid-2000s, new construction slowed considerably. Many sawmills closed for good, unable to stay afloat during the recession.
This left the industry generally unprepared for a major surge in demand. Without the same extensive supply network, home builders and lumber retailers didn't have as many suppliers to turn to if demand surged again.
The shutdowns in March and April 2020 blindsided producers. No one was quite sure what was going to happen next. But many experts predicted an economic contraction that would greatly reduce demand for housing.
Sawmill operators were trying to plan ahead. They were facing many constantly changing regulations about operations that varied from place to place. And a slowdown seemed imminent. So they scaled back production.
But the predicted slowdown never came. And when homebound people started new home projects in their increased spare time, diving into remodeling projects or making plans to build their dream home, there wasn't enough material or labor to meet demand.
These problems have been worsened by issues plaguing a number of other commodities and industries. For example, a shortage of truck drivers has caused delays in transporting logs to sawmills or finished lumber out to distributors.
As sawmills have attempted to scale back up quickly to meet demand, they also face labor shortages. With some workers at high risk of complications from COVID-19, or facing childcare challenges due to school and daycare closures, not everyone has reentered the workforce.
All of these factors combined led to an enormous shortage in available lumber just as demand was peaking to unprecedented levels.
Effects of the Lumber Shortage on Home Building
The first effect you'll notice is the price increases. This is often the most important effect of this shortage for people working to build their dream home.
Lumber is the most substantial supply item that home builders buy. And with similar shortages affecting other commodities, it's often next to impossible to make up these increased costs elsewhere.
Another thing to consider is your schedule. Some home builders have had to stop work while they struggled to source the correct lumber for a home. Perhaps more common are longer timelines to completion, or sudden unexpected delays.
The most important way that you can mitigate unexpected surprises is to communicate with your home builder early and often. Be clear about your budget, but be open to the unexpected. It's a good idea to make contingency plans for price increases or timeline changes due to a possible continued wood shortage.
Outlook for the Future
The good news is that the shortage won't last forever. However, no one can say for sure when production will catch back up to demand.
While prices have already fallen a bit from their highest point, they're still very high. And demand shows no sign of slowing.
Many industry experts predict that shortages of all sorts of commodities will continue through 2021. As producers continue to work hard to meet demand, availability may fluctuate, and prices may fall a bit more.
This could mean many different things for your project. However, markets continue to be very hard to predict. And the ongoing changes with COVID-19 mean that this unpredictability will continue.
The best thing you can do to make plans for your project is to consult with your home builder about what this might mean for you and your project.
Next Steps
Now that you understand the material shortage for lumber and other commodities, you can make more informed decisions about your home building project.  Whether you have already begun your project or are still in the planning stages, you can make better preparations and contingency plans.
While increased prices might make you nervous about investing in your new home right now, remember that along with price increases, home values are growing significantly everywhere. Your home is a long-term investment.
If you're ready to take the next step, or have any questions about the process, timelines, or pricing, reach out to us today to get started.
Search
Categories
Archives