How to Increase the Value of Your Home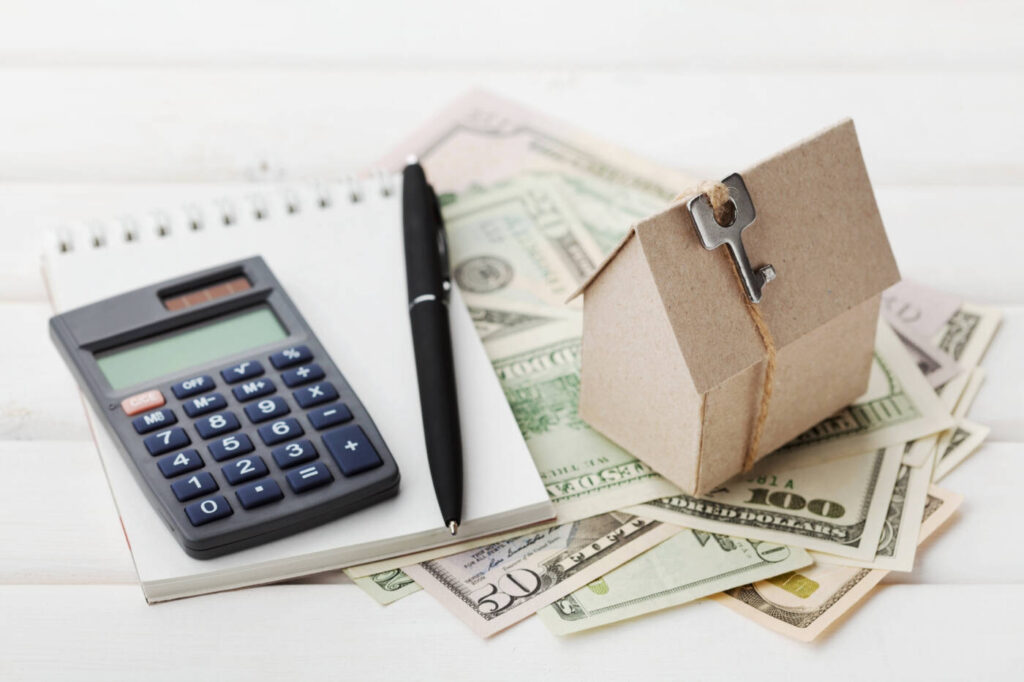 In 2020, the US housing market jumped up in value by $2.5 trillion to reach a total value of $36.2 trillion! This increase largely stems from the coronavirus pandemic, as unreliable living situations pushed first-time buyers to finally leap into homeownership.
This trend appears to be continuing into 2021, with the average home selling for $386,888!
With such a high demand for housing, now is the perfect time to increase home value.
But what steps can you take to improve the curb appeal of your home? Are there small changes you can make to bump up the value of your house? To discover the answers to these questions and more, keep on reading!
1. Deep Clean and Declutter
Curb appeal is the attractiveness of a property and its surroundings when viewed from the street. One thing that will instantly lower your home value is clutter and mess, especially if you can see it from the curb.
Clutter of any kind makes a property seem poorly kept. Nobody wants to move into a home that hasn't been maintained. Not only that, but it makes the house seem smaller as there is less visible space.
So, to increase home value, get rid of anything and everything that doesn't serve a purpose. If you have a friend's garage or a storage unit, fill it with as many of your possessions as you can. Selling your home is the perfect opportunity to donate, sell, or dispose of unwanted or unused items.
Once your home only has the essentials, you should deep clean every single inch of it. This will freshen up your home and make it far more inviting, but you'll also stumble across areas that may need work, such as broken tiles or chipped paint.
It's estimated that decluttering and cleaning can add more than $4,000 to the value of your home.
2. Energy Efficiency
With environmental issues being the focus of most protests, news reports, and daily conversations, there's a real focus on energy efficiency when buying a home. Nobody wants to buy a house that requires more energy (and therefore more money) to run than is necessary.
Some key features that buyers look for include:
Energy-efficient lighting and appliances
Cost of heating and cooling the house
Quality of windows and doors and how well they've been installed
Home insulation
Quality of pipes, sockets, and wiring
Financing renovations can be a challenge within itself. But real estate professionals agree that you could see up to 70% of costs returned to you via the increased home value. Being able to add "energy-efficient" to the house's list of selling points will make it more desirable.
3. Improve the Technology
As millennials make their way onto the property ladder, there's become an increased desire for technologically modern homes. We're nearing the point where most functions within a house can be controlled via a cell phone app.
Your home doesn't have to resemble a sci-fi movie, but adding some technological advancements will bump up its value. Smart meters are the simplest example; as we mentioned in the last point, being able to observe and manage energy consumption is important to new buyers.
Depending on your budget, other options include security cameras, smart doorbells, and smart lighting.
4. Update the Basement
Not every home has a basement, but for those that do, a makeover can go a long way! Customizing your basement not only improves livability but can also drastically increase home value.
If your basement is currently used as storage space, you'll hopefully empty it during your deep clean and declutter. An empty space is better than clutter, but when you're trying to sell your home to new buyers, you must show them the potential the house has.
If you can afford to turn your storage-space basement into a den, bedroom, or living room, it will spark the possibilities within a potential buyer's mind. Some paint, flooring, lighting, furniture, and a television will go a long way.
5. Paint and Redecorate
Hopefully, this point goes without saying. But if you're preparing your home for sale, you need to make it look new, fresh, and stylish. You don't want any of the walls to be unpleasant colors, coated in discolored paint, or damaged.
At the absolute minimum, you should give the interior a fresh coat of paint. But you can take this a step further by redesigning the rooms. This can range from choosing color combinations that represent the room's function, to buying new furniture.
Just remember that you don't want your home to be cluttered. Any furniture that takes up too much space in one room should be moved to other rooms or stored elsewhere during viewings.
6. Doors Make a Difference
We talked about curb appeal concerning clutter, but it also applies to the state of your home's exterior. If there's a "Home for Sale" sign in your garden, people will decide whether to pursue the process further based solely on how the house looks from the street.
Some things may be too expensive to change, such as the brickwork, the roof, or the layout of the garden. But other details can be improved by you or relatively cheaply through a professional.
Your doors are the biggest example of this, including the garage door. They can take up a lot of space in the front of your house, so the last thing you want is a damaged, ugly door.
Something as simple as some sanding, a coat of paint, and a new door number can make a front door even more inviting. If your garage door is damaged, consider replacing it. If not, the least you should do is get it deep cleaned.
Need More Home Value Advice?
Taking steps to increase home value can be time-consuming, expensive, and stressful! But by taking these important steps, you could potentially be adding tens of thousands of dollars onto the price of your home.
Does your home need any construction or remodeling? Contact us today to discuss how we can help you achieve your housing dreams!
Search
Categories
Archives