6 Simple but Extraordinary Kitchen Remodeling Ideas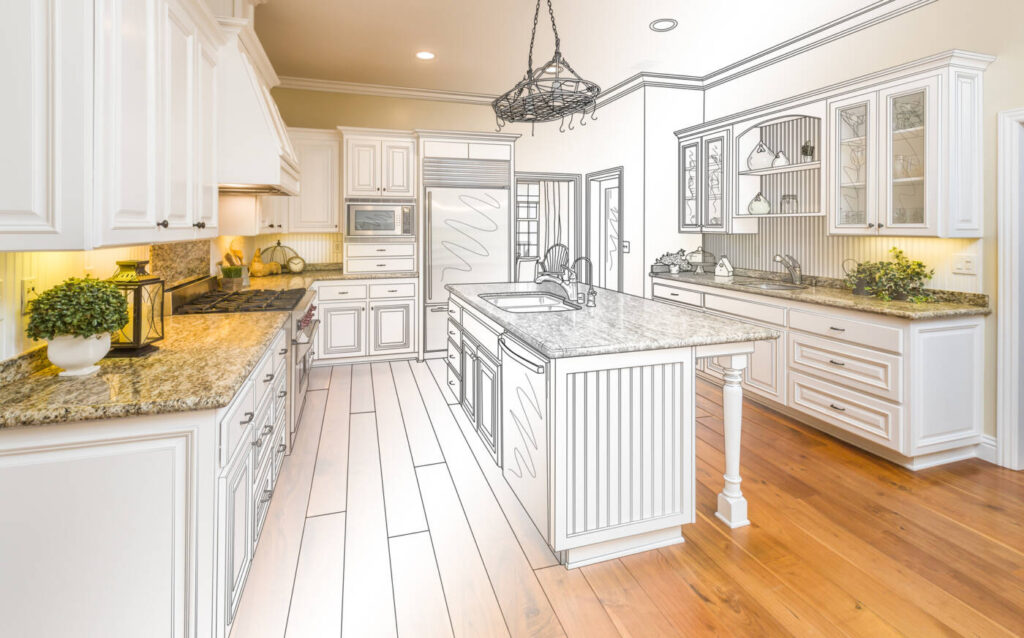 With around 80% of potential homebuyers placing the kitchen in their top three most valued spaces in a home, a kitchen remodel can help you set your home apart from the competition. Even if you're not in the market to sell your home, updated one of the most used areas in your home can create a more functional space.
There are a variety of kitchen remodeling ideas that you can explore based on your style. Whether your kitchen is outdated and in need of a refresh or you're sick of the old decor, renovating your kitchen is a great way to revitalize your home.
We've gathered together the top six best kitchen remodel ideas. No matter the size of your kitchen, you can make even the simplest of areas look extraordinary.
1. Update Your Cabinetry
New or freshly repainted kitchen cabinets are one of the best ways to refresh your kitchen. Cabinets take a lot of beating on a daily basis. Over time, they'll become scuffed and the hinges will loosen.
As these things start to happen, your cabinets and the rest of your kitchen will start to have an ignored and dated look. Even if you have a small budget, there are plenty of options for revamping your cabinets.
Some common materials for kitchen cabinets include:
Wood (i.e. oak, cherry, hickory, maple, ash, birch, and pine)
Stainless steel
Laminate
Thermofoil
If you're looking for more kitchen cabinet remodel ideas, consider repainting your current cabinets. It'll save you money in your overall budget that you can use in other areas.
2. Focus on Your Backsplash
A cost-effective way to make an impact on your entire kitchen is by updating your backsplash. When developing your kitchen remodel ideas, the backsplash should be at the top of your list. The backsplash is also one of the most abused areas in the kitchen, so it definitely needs a refresh.
Depending upon your timeline and budget, you can apply a new coat of paint to your backsplash. You can also use a stencil to create a new design with an accent color. If you're utilizing more than one color, you can mix and match different paint textures.
If your backsplash needs more than a new paint job, think about the type of material you want to use. Some common materials include:
Ceramic tile
Glass
Stone
Metal
Wood
What material you go with depends upon your budget and the decor of your kitchen. You'll want to go with a material that's able to withstand the hot oil splashes and other abuse that the backsplash tends to get.
3. Check Out New Flooring Options
Another home kitchen remodel idea is to replace the flooring. While it can be a more expensive option, a new floor can breathe new life into a kitchen.
Hardwood is a standard material for kitchen remodels. A common variation of hardwood flooring for the kitchen is thick planks of timber. Solid timber is adept at handling changes in humidity and temperature.
You can also explore engineered wood flooring. It has a layer of hardwood on the top that's bonded with layers of other materials. It's designed to prevent your floor from shifting and expanding.
If you want to go with hardwood flooring, oak is a great choice. It's incredibly durable and also easy to stain. It's also priced reasonably.
4. Add in a Kitchen Island
If you're looking for small kitchen remodel ideas, look no further than adding in a kitchen island. A kitchen island will become the focal point of your kitchen and one of your most-used spaces.
No matter the size of your kitchen, you don't want the island to look out of place. Leave around 36-48 inches of space around all of the sides. The nature and size of your island will be dictated by what purpose you want it to serve.
If you want to use this space to serve snacks or drinks, you should have a lot of surface area and legroom for each person that will be sitting around the island. When designing the island, you should match the height of the counter with what type of seating you'll use.
For kitchen islands that'll also double as a workspace, think about installing electrical outlets. This way you'll be able to easily charge your devices.
5. Splurge on Luxurious Appliances
Your kitchen appliances are the tools that get things done in your kitchen. Aging and outdated appliances can cost you more money and reduce your efficiency. Consider the age of your appliances and update them as needed.
Modern appliances are not only energy-efficient but they're often beautiful and sleek. However, don't place form over function. Your appliances should be an investment that'll last you a while.
If you're renovating your kitchen to sell it, ask local real estate agents if installing new appliances will increase the value of your home. If you're planning on staying in your home, investing in new appliances will directly benefit you.
New appliances will not only improve the overall aesthetic of your kitchen but they'll increase the performance of your kitchen. You won't have to worry about your 25-year old oven baking your cakes unevenly any longer.
6. Add in Open Shelving
Intersperse open shelving with the rest of your cabinetry in your kitchen. Your space will appear larger as you explore different ways to be creative.
One option is to go with white open shelving. This can help highlight your wallpaper or wall paint.
Add in shelves in the corners of your kitchen or in between windows to display certain items. You can also customize the shelving with fancy boxes, baskets, or hooks.
However, don't overdo what you display on your open shelving. You don't want to start to clutter your space or give you more places that you need to dust.
Explore Our Kitchen Remodeling Ideas
If you're still struggling to flex your creative muscles and implement our kitchen remodeling ideas, no problem. Our team of expert kitchen designers will work with you to create the floor plan of your dreams.
Contact our office today to book a consultation.
Search
Categories
Archives